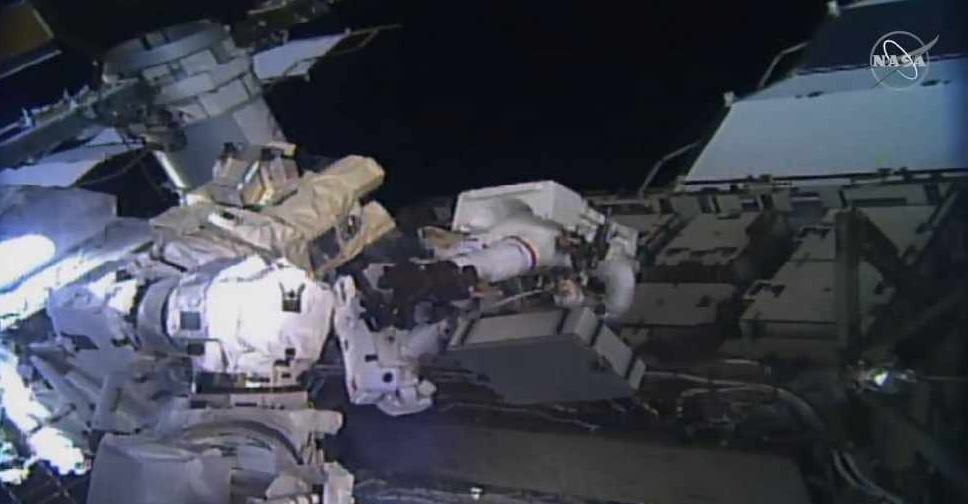 JOSE ROMERO / NASA TV / AFP
NASA astronauts Christina Koch and Jessica Meir have made history by completing the first all-women spacewalk.
They ventured outside the International Space Station (ISS) to replace a faulty battery charger.
The spacewalk, which was originally scheduled for 5-and-a-half hours, was completed in around seven hours so the astronauts could perform some additional jobs.
Today, history was made as @Astro_Jessica and @Astro_Christina successfully completed the first #AllWomanSpacewalk! For more than 7 hours, the duo worked in the vacuum of space to conduct @Space_Station maintenance. Get details: https://t.co/9y6Dq9OR7B. pic.twitter.com/2ZDXA2E5NE

— NASA (@NASA) October 18, 2019
This is Koch's fifth spacewalk while it's the first for Meir.
The historic float came several months after another all-female spacewalk was cancelled because NASA did not have enough spacesuits in the right size.