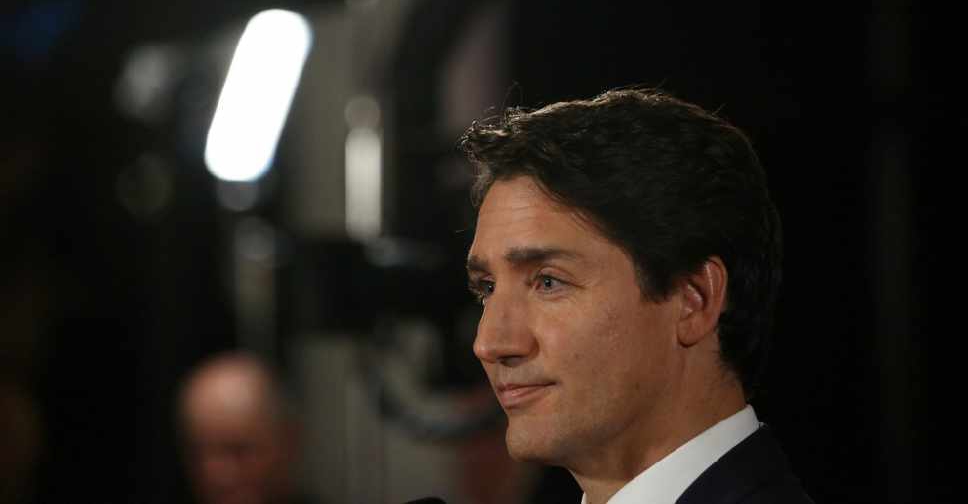 Dave Chan / AFP
Canadian leader Justin Trudeau donned a bulletproof vest and was surrounded by heavy security during an election rally.
According to reports, the steps were taken after he received a security threat.
Trudeau, who was seen wearing bulky protection under his shirt, addressed the Mississauga rally without incident.
His wife Sophie had been due to introduce him but skipped the event.
Trudeau's campaign team, however, declined to comment.