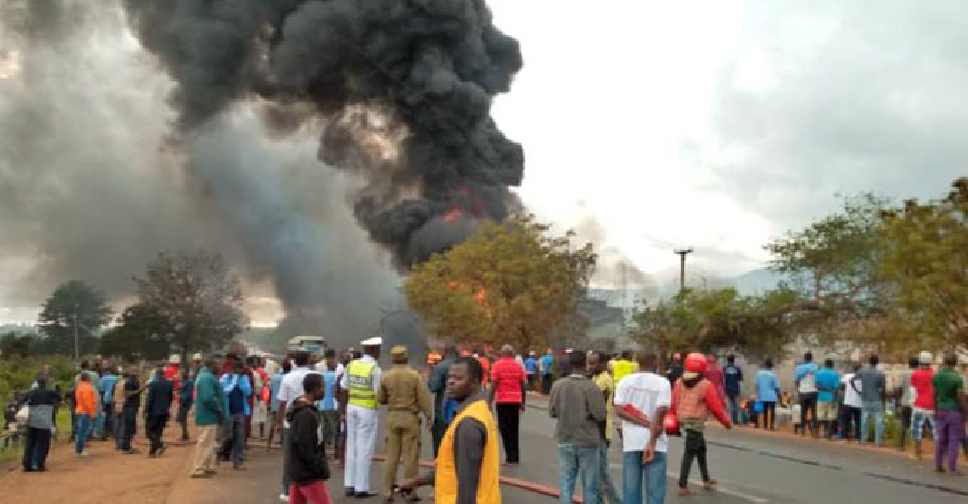 Twitter / @cgtnafrica
At least 57 people have been killed in Tanzania after a fuel tanker exploded.
Most of the victims perished after hordes of people gathered to collect petrol from it.
According to local media reports, 65 people have also been injured.
The incident happened in Morogoro, a city about 200 km west of the capital Dar es Salaam.
Large crowds tried to siphon fuel in jerry cans after the tanker had crashed.