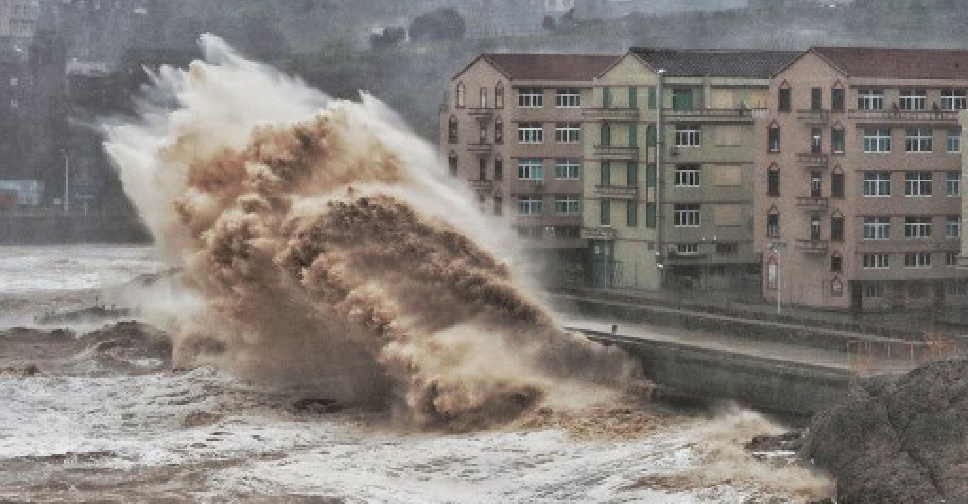 AFP
At least 13 people have been killed after a landslide triggered by a major typhoon swept through a city in eastern China.
Authorities in the region say 16 people are also missing.
The storm has also caused hundreds of flights to cancelled and forced more than a million to evacuate their homes.
Typhoon Lekima made landfall early on Saturday in the eastern province of Zhejiang.
It brought with it wind speeds of up to 187 km per hour.