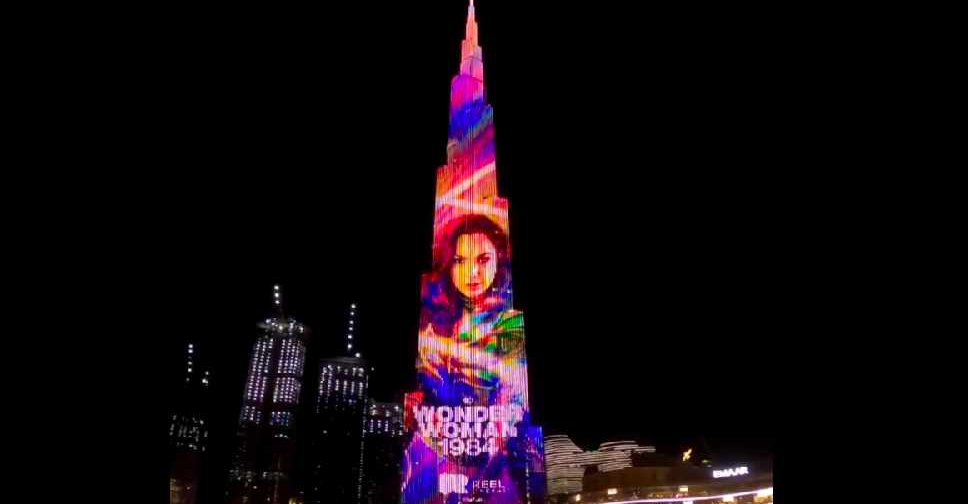 Twitter/BurjKhalifa
Ahead of the release of 'Wonder Woman 1984' in movie theaters, Dubai's iconic Burj Khalifa paid a special tribute to the legendary superhero.
Teasers from the movie flashed on the world's tallest tower, as Jo Blankenburg's music score played in the background to cheering fans.
Helmed by Patty Jenkins, the second standalone film in the franchise hits the UAE cinemas today.
برج خليفة يضيء احتفالاً بإطلاق فيلم
Wonder Woman 1984
في السينمات يوم 17 ديسمبر! احجزوا تذاكركم الآن في #ريل_سينما#BurjKhalifa
lights up in celebration of the release of Wonder Woman 1984 in cinemas on December 17. Book your tickets now at @reelcinemas! #WW84 pic.twitter.com/7tiFbXkoPy

— Burj Khalifa (@BurjKhalifa) December 15, 2020
Actor Gal Gadot also expressed her delight at the historic moment on her official social media channels.
"This is unreal! WW84 covering the Burj Khalifa in Dubai," she wrote, while sharing a video from the ceremony.
This is unreal! WW84 covering the Burj Khalifa tower in Dubai ✨ pic.twitter.com/Ygjg2DvzHW

— Gal Gadot (@GalGadot) December 16, 2020