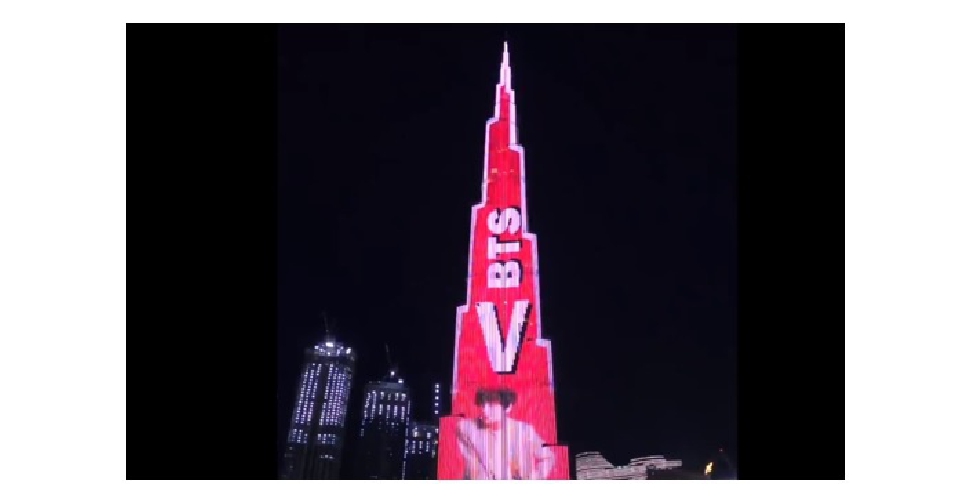 Twitter/burjkhalifa
Dubai threw a special birthday tribute for K-pop star Kim Taehyung aka V, with the majestic Burj Khalifa lighting up in his honour.
"Happy V Day" and "We Purple U" messages splashed across the world's tallest tower on Tuesday evening, as the musical fountain came alive to the tunes of his solo song Winter Bear.
The show also included a montage of pictures and videos of V, as his fans cheered on.
V, who is a member of the popular BTS band, celebrates his 25th birthday today.
#BurjKhalifa celebrates the birthday of V, the South Korean singer from the popular band BTS!#TaehyungonBurjKhalifa #HAPPYVDAY
#HappyTaehyungDay
#HappyBrithdayTaehyung@KIMTAEHYUNGBAR_ pic.twitter.com/WY5COM6bdG

— Burj Khalifa (@BurjKhalifa) December 29, 2020