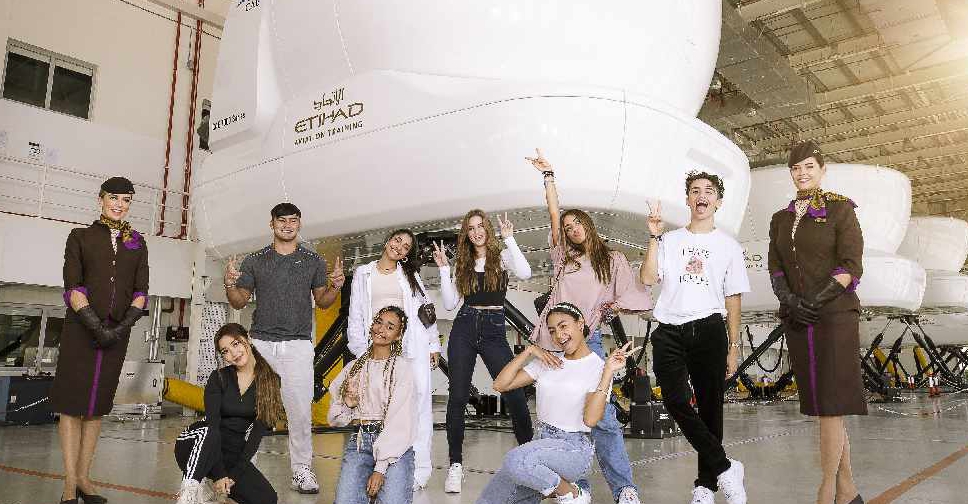 Supplied
Teen pop stars 'Now United' were treated to a fun day out at Etihad Airway's state-of-the-art aviation training facility in Abu Dhabi.
Apart from a flying lesson at the facility's flight simulators, eight of the Now United superstars also got to try cabin crew training exercises and an evacuation drill.
The group's experience can be watched on their official YouTube channel, with the big reveal being broadcast at 7:00 pm (UAE time) on Sunday.
Now United is the first-ever global pop group with 18 talented singers and dancers from 18 different countries. The singers share their talent and experiences with a passionate fanbase, with compelling content every day across their social media platforms.
Formed by Simon Fuller, the inspiration behind Spice Girls and the creator of the American Idol and So You Think You Can Dance TV franchises.
Now United is the first group to offer open access to their music and lives in real-time, creating an immersive and fun experience that inspires a Gen Z audience around the world to engage with their every move.