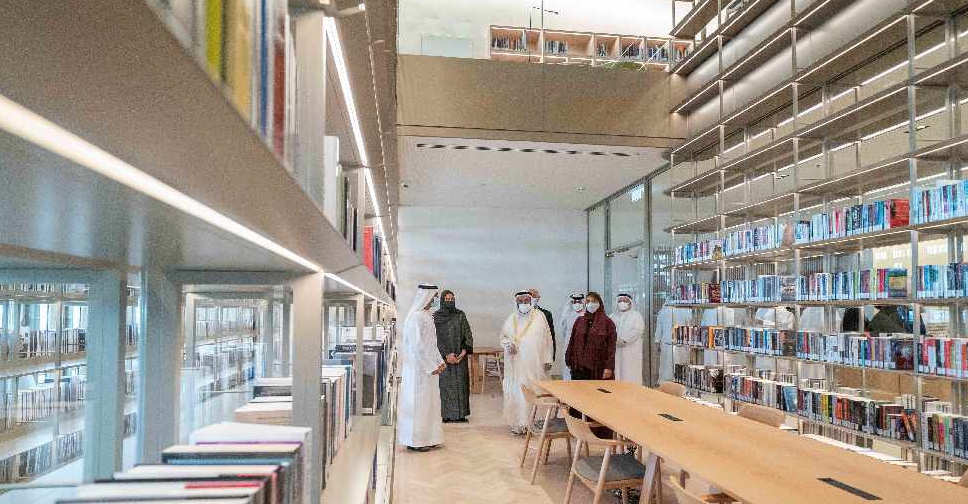 WAM
A new cutting-edge cultural hub, the House of Wisdom, has been opened in Sharjah.
The twenty-first-century library was inaugurated by His Highness Sheikh Dr Sultan bin Muhammad Al Qasimi, Supreme Council Member and Ruler of Sharjah.
Situated in the University City of Sharjah, it celebrates the emirate's year-long tenure as UNESCO World Book Capital.
The library features futuristic suspended private reading pods, vast digital resources, a fabrication lab with 3D printers and cutting-edge technology to print and bind books within minutes.
Set on an elevated platform spanning 12,000 square metres, the House of Wisdom has been designed as an immersive space for learning, sharing, creating, and accessing knowledge.
It houses 305,000 books, including 200,000 in digital format.
During his tour, the Ruler of Sharjah visited the Al Jazari Laboratory, named in honour of inventor Badi Alzaman Al Jazari's (1136 AD to 1206 AD) scientific contributions to the world.
It's equipped with cutting-edge technologies and state-of-the-art 3D printers, laser and vinyl cutting machines, and Computer Numerical Control tools.
Sheikh Sultan also visited the spaces dedicated to women and children, including the Ladies Diwan, and the library for children between the ages of 3 and 10 years.