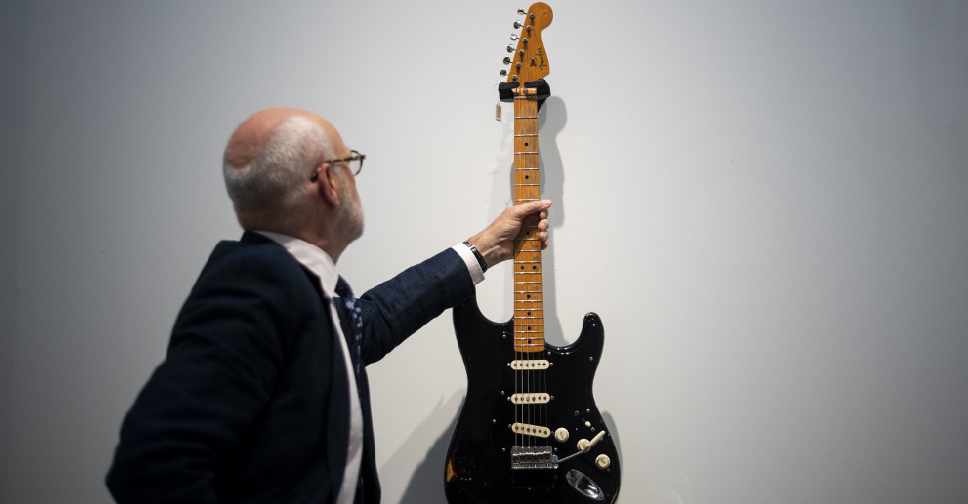 Johannes EISELE / AFP
Pink Floyd's David Gilmour auctioned his stunning guitar collection for a staggering $21 million in New York.
The proceeds went to ClientEarth, a nonprofit fighting climate change.
The auction of more than 120 of his guitars lasted eight hours and had bidders from 66 countries around the world.
"Guitars were made to be played and it is my wish that wherever they end up, they continue to give their owners the gift of music. By auctioning these guitars I hope that I can give some help where it is really needed and through my charitable foundation do some good in this world," said Gilmour.
British auction house Christie's, which handled the sales, said it's now the most valuable sale of musical instruments in auction history.