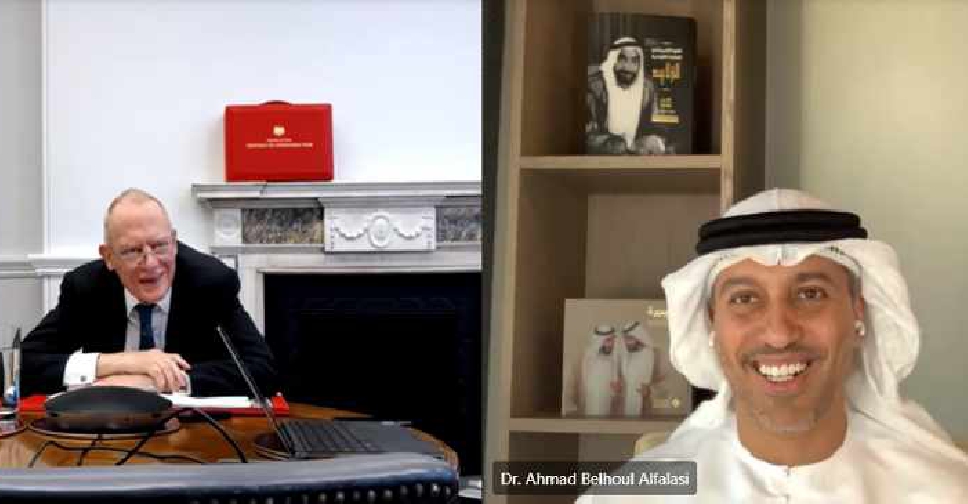 WAM
UAE Minister of State for Entrepreneurship and SMEs, Dr Ahmed Belhoul Al Falasi, has held wide-ranging talks with the UK Minister for Business, Energy and Industrial Strategy.
Dr Al Falasi and Lord Gerald Edgar Grimstone discussed the implications of the COVID-19 pandemic, Brexit and expanding economic ties during their online meeting.
They also examined diversifying their partnerships in small and medium-sized enterprises and tourism.
Dr Al Falasi highlighted the UAE's keenness to strengthen cooperation and develop a strategic partnership between the two countries in advanced sectors.
"The tourism sector is one of the drivers of economic development in the UAE and one of the key areas of cooperation between the two countries. The UAE received around 1.4 million visitors from Britain in 2019, and UK citizens accounted for some seven per cent of hotel guests in the UAE during the same year," he said.
Last week, the UK took the UAE off its quarantine list.
The ministers also noted that the two nations' non-oil trade totalled $10 billion in 2019.