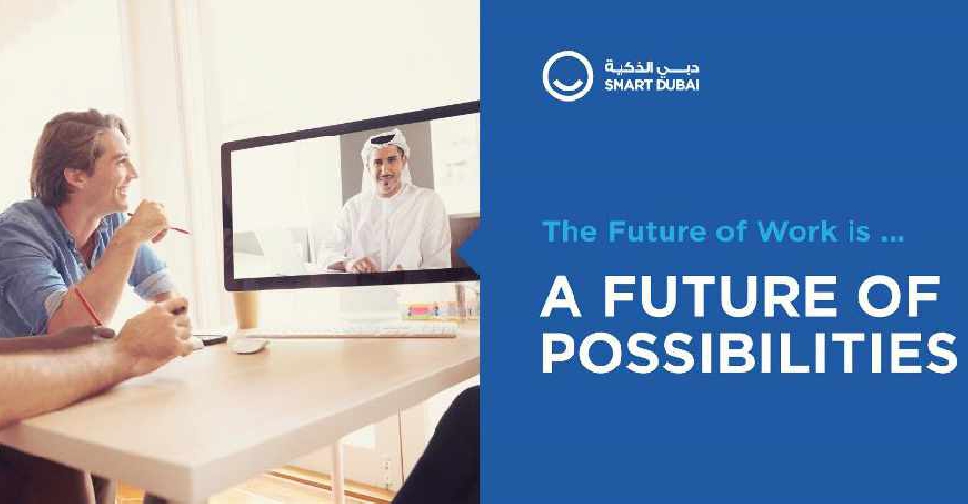 Supplied
Smart Dubai has released the "Future of Work" report at the GITEX Technology Week 2020.
The research outlines how the employment landscape is changing and shows ways to adapt to the digital future.
The report says several studies show that 30 per cent of current jobs are at potential risk of being automated by 2030.
Other reports indicate that automation will contribute $15 trillion to the global GDP by 2030.
In an interview with ARN News, Smart Dubai's City Strategy Project Manager, Mohamed Elimam, acknowledged that the transformation will lead to some job losses, but said it will also create new opportunities.
Smart Dubai's pavilion at the GITEX fair is themed 'Inspiring New Realities', and brings together 20 government entities to showcase advanced solutions being built by Dubai Government to accelerate the city's digital transformation.
Abdullah Ali bin Zayed Al Falasi, Director-General of the Dubai Government Human Resources Department (DGHR), asserted the Emirate's readiness to tackle the challenges and rapid developments taking place around the world, whether due to the Fourth Industrial Revolution or the COVID-19 pandemic.
Al Falasi said, "Institutions in Dubai played a great role in forecasting the future the Dubai Future Foundation carried out studies and research and came up with results that were forwarded to decision-makers."
He added that the rapid developments resulting from Artificial Intelligence make it imperative for everyone to focus on education and expand its scope.
"There must be a system to provide opportunities for the acquisition and development of skills; authorities should also support the self-employment economy, which has grown significantly thanks to access to the Internet," he noted, citing the 'Khbrati' platform for self-employment that DGHR launched to allow UAE citizens to highlight their skills, talents, and experience to find appropriate job opportunities.
Smart Dubai's Elimam also outlined how the education system will have to adapt to the new landscape.
The 'Future of Work' report explores how the internet has freed talented individuals (musicians, actors, artists, etc) from dependency on middlemen, and the preferences of production houses, distribution companies, or networks.
In addition, it shows how the gig economy has skyrocketed to $204 billion in 2018 and is projected to grow 17 per cent by 2023.
Elimam said these aspects of the report are causes for optimism in the future.