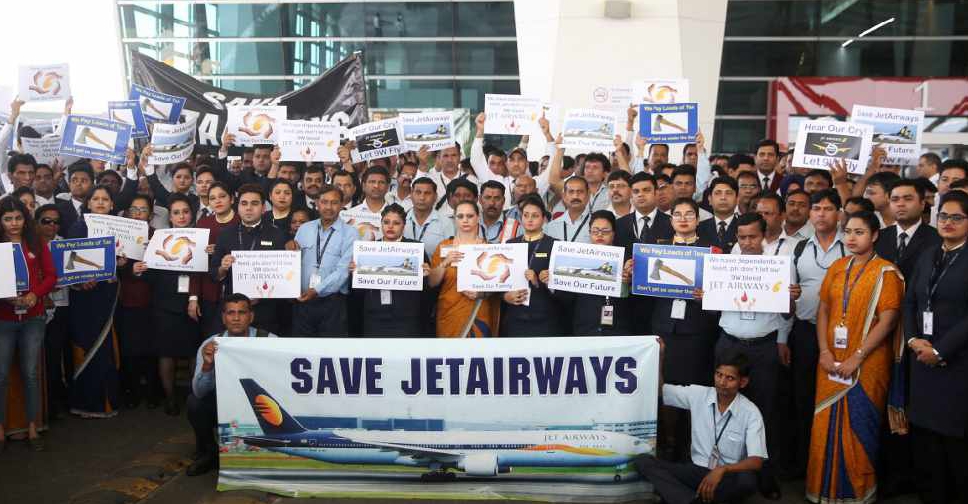 STR / AFP
Pilots of Jet Airways are appealing to Indian Prime Minister Narendra Modi to save some 20,000 jobs at the troubled carrier. 
This comes as a general election is taking place in India, in which Modi is seeking re-election.
Jet Airways pilots body, the National Aviator's Guild (NAG), on Monday appealed the State Bank of India (SBI) to release ₹1,500 crore that was proposed to revive the carrier and keep it afloat
Earlier, the airline's pilots, engineers and cabin crew members gathered at the headquarters in Mumbai to express their demands.
This comes as a meeting between the airline management and its major lender SBI last Friday could not take a decision on the fund infusion issue.