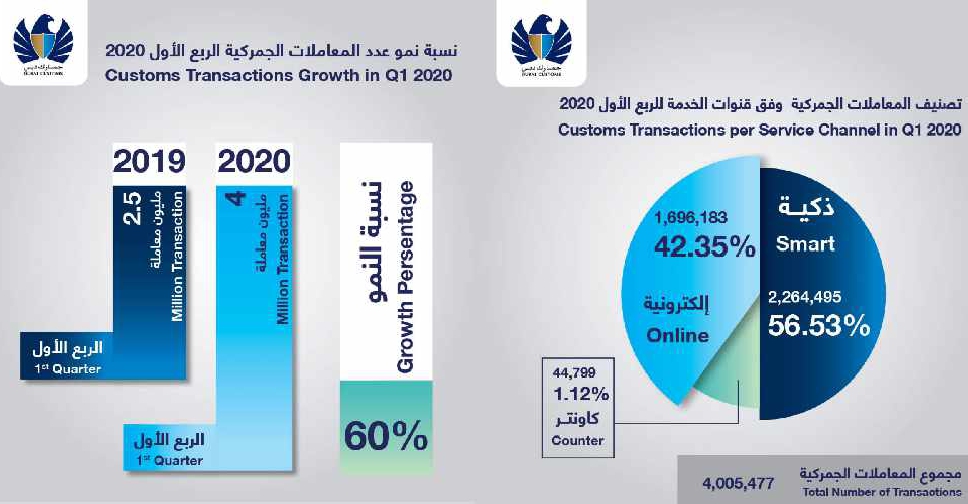 SUPPLIED: DUBAI CUSTOMS
Customs transactions in Dubai rose by 60 per cent to reach 4 million in the first quarter of 2020, compared to 2.5 million for the same period last year.
Sultan bin Sulayem, DP World Group Chairman & CEO and Chairman of Ports, Customs and Free Zone Corporation, said the increase in hard times shows the strength of the infrastructure.
"This puts Dubai as one of the best customs and logistics hubs in the world, and a very attractive environment for foreign investments and businesses," he said.
Ahmed Mahboob Musabih, Director General of Dubai Customs, said their investment in smart services is now paying off.
"The noticeable growth in transactions at Dubai Customs despite the current challenges is a very positive indicator of Dubai's sustainable and resilient economy," he added.
The World Customs Organisation has recognised Dubai Customs for having 99 per cent of services available through smart and online channels.
Only 44,000 Q1 transactions were done manually through the service counters, which makes up just one per cent of the total number.