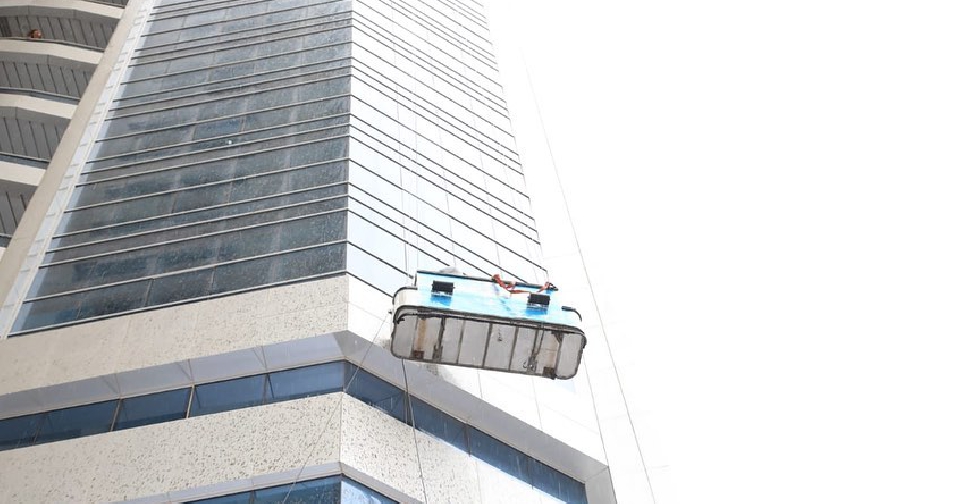 Instagram/Ajman997
Two quick-thinking women have come to the rescue of a pair of window cleaners who were struck by sudden winds while working on a residential tower in Ajman.
According to the civil defence, the men lost their balance and got stuck on the scaffolding while cleaning the building's facade on Wednesday.
They were spotted by the women, who reached out through their apartment window and held on to the cables connecting the platform until emergency teams arrived.
The workers were safely brought down, while the women were treated for minor injuries at the site.