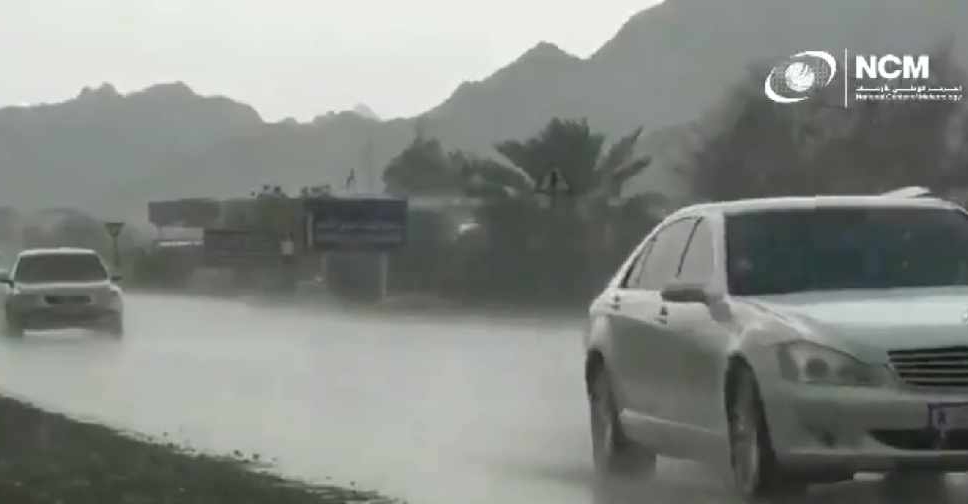 @NCMS_media/ Twitter
Several areas of the UAE have been hit by rain.
The National Centre of Meteorology (NCM) posted footage of heavy rainfall in parts of Fujairah and Ras Al Khaimah.
Light to moderate rain was also reported in Khor Fakkan, Wadi Shees, Masafi and Al Rafisah Dam.
The NCM has urged residents to stay away from wadis and areas prone to flash floods, especially in the country's eastern areas.
وادي العجيلي #رأس_الخيمة #المركز_الوطني_للأرصاد #أمطار_الخير #أصدقاء_المركز_الوطني_للأرصاد #حالة_الطقس #حالة_جوية #هواة_الطقس pic.twitter.com/GOIhW236iw

— المركز الوطني للأرصاد (@NCMS_media) July 31, 2021
July 31, 2021
#Alert #NCM pic.twitter.com/G994Pkrzrs

— المركز الوطني للأرصاد (@NCMS_media) July 31, 2021
#Alert #NCM pic.twitter.com/lH318uGifB

— المركز الوطني للأرصاد (@NCMS_media) July 31, 2021