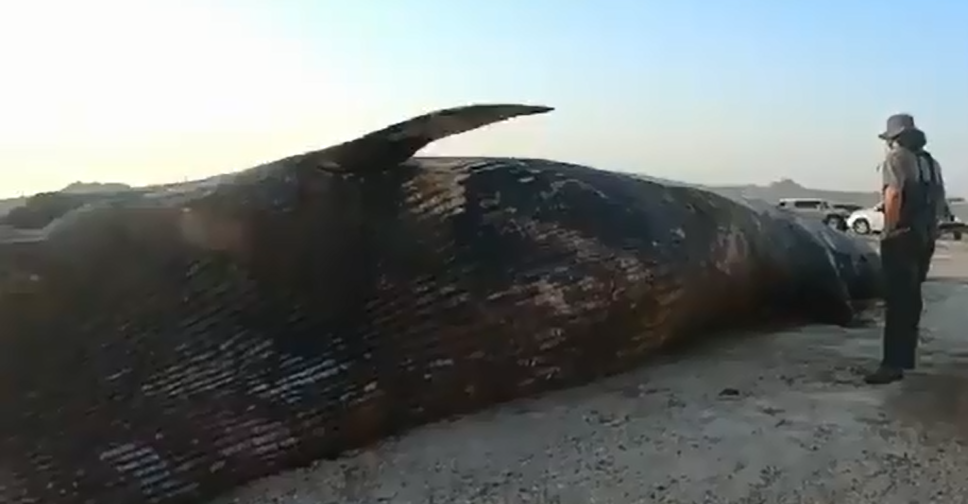 @EPAA_SHJ/ Twitter
A Bryde's whale, weighing 15 tonnes and 12 metres long, has been found dead in Dubai.
It was found in the Jebel Ali canal by emergency teams from DP World.
The mammal was later moved to a safe location, where experts from the Sharjah Environment & Protected Areas Authority (EPAA) and Zayed University examined the carcass.
Valuable samples were collected to better understand the condition and ecology of this species in the region, and ultimately support the conservation of these marine creatures.
According to the EPAA, Bryde's whales have smooth bodies with dark grey skin on top, and white skin on the bottom, and they are found only in the Indo-Pacific region.