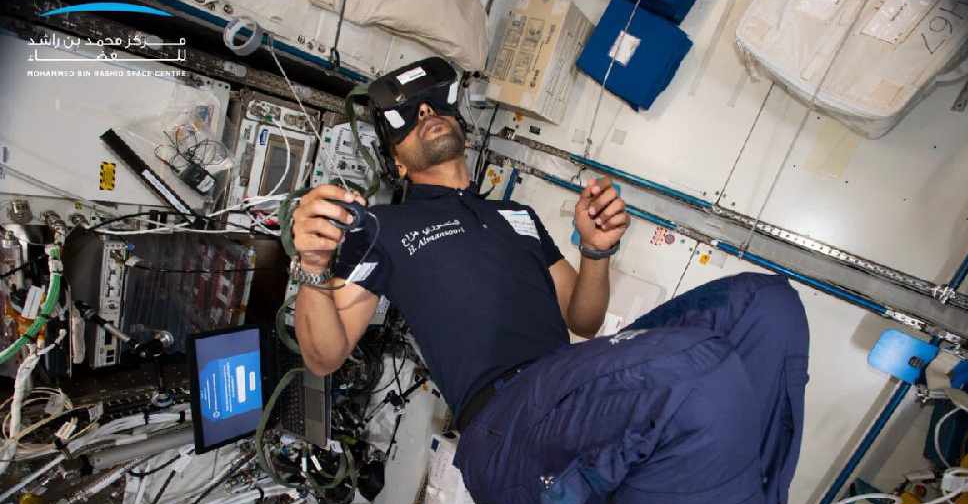 @MBRSpaceCentre/ Twitter
You can now take a tour of the International Space Station (ISS) in Arabic, thanks to Emirati astronaut Hazzaa Al Mansoori.
In the 17-minute-long footage, he's seen describing life in space and explaining how the different units, equipment and tools on the ISS work.
It also shows the Russian lab where Hazzaa carried out experiments during his eight-day mission.
"We are delighted to be sharing part of the scientific mission in Arabic language, for the first time upon the return of Hazzaa AlMansoori from his mission to ISS. We are confident that it would help elevate knowledge about the space sector in the Arab world," said Yousuf Hamad AlShaibani, Director General of the Mohammed bin Rashid Space Centre (MBRSC).
"As the first Arab to ever enter ISS, sharing the experience in Arabic was not an afterthought. This video would be the mission's legacy and we are keen to share it with the Arab region," added Salem AlMarri, Head of the UAE Astronaut Programme.
For the first time in history, astronaut Hazzaa AlMansoori takes us on a tour of the International Space Station in Arabic. Explore the different segments that help astronauts perform their daily tasks:https://t.co/e9YiuC8343

— MBR Space Centre (@MBRSpaceCentre) October 24, 2019