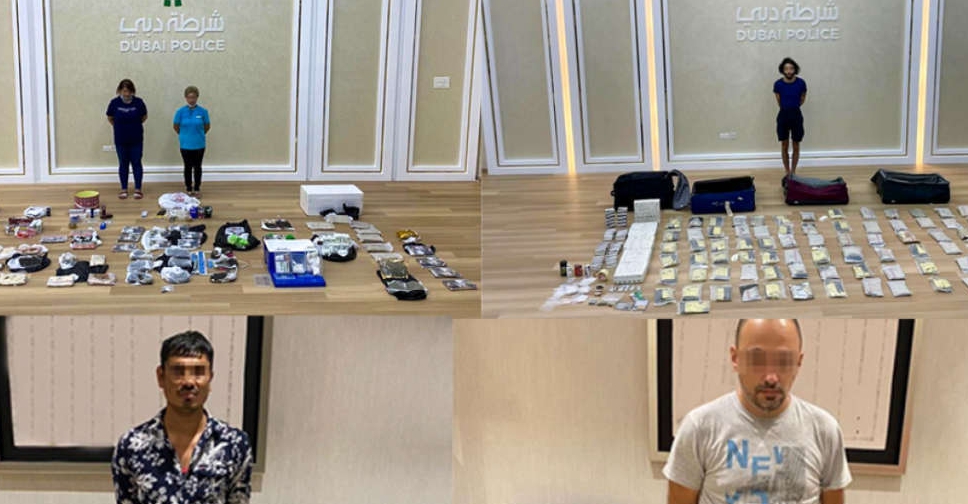 Supplied
More than 1,300 kg of drugs worth AED 176 million have been seized in a major Dubai Police operation that led to the arrest of 91 dealers.
The suspects had been coordinating with an overseas criminal syndicate to promote the illegal substances via social media platforms.
The drugs were recovered from multiple locations across the UAE.
Officials have urged the public to report cybercriminals and suspicious online activities through the E-crime platform of Dubai Police.
"Criminals have been exploiting the advancement of technology, including social media platforms, to serve their harmful agendas. Social media users must remain vigilant when using these platforms and not fall prey to cybercriminals and drug dealers," said Lieutenant General Abdullah Khalifa Al Marri, Commander-in-Chief of Dubai Police.
#News | Dubai Police arrests 91 drug dealers, uncovers one ton of buried drugs worth more than AED 176m

Details: https://t.co/WRT82brzz3#YourSecurityOurHappiness pic.twitter.com/aZAlaZmWut

— Dubai Policeشرطة دبي (@DubaiPoliceHQ) November 25, 2021