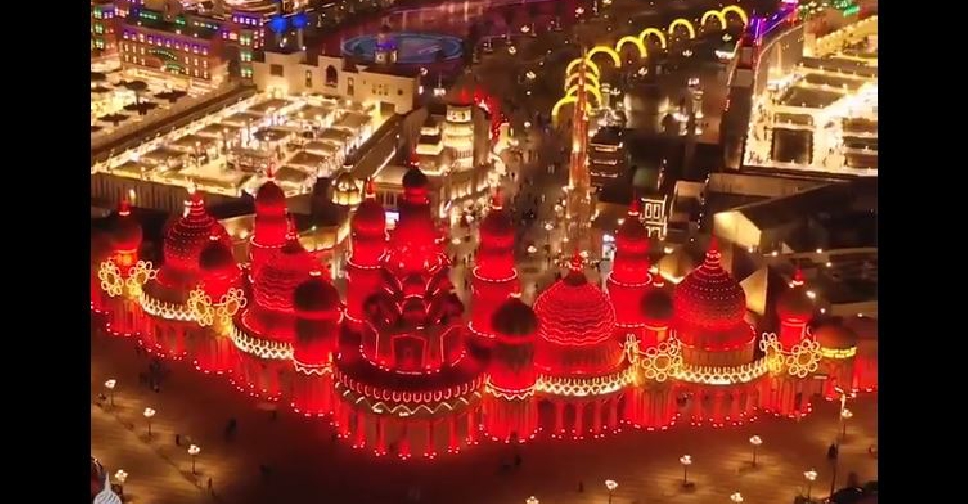 Video screengrab
Global Village celebrated the success of the UAE Hope Probe with a spectacular all-red fireworks show.
The historic moment when the Hope Probe entered the Mars orbit was also livestreamed on the park's main stage.
That's not all. The park's Fire Fountain show played out as the logo "Arabs to Mars" appeared on the "world's largest" underwater screen.
From February 4, all iconic structures at the Global Village have been lit in red in honour of UAE's Mars Mission.
The UAE made history on Tuesday night with the Hope Probe's entry into Mars orbit. It travelled 493 million km in a seven-month journey, marking the nation's 50th anniversary celebrations.
Today the world witnessed a historic moment that made the UAE and the entire nation proud, the arrival of the #HopeProbe to #Mars. This is how we celebrated at #GlobalVillage#ArabsToMars pic.twitter.com/y5sW9Bn76S

— Global Village القرية العالمية (@GlobalVillageAE) February 9, 2021