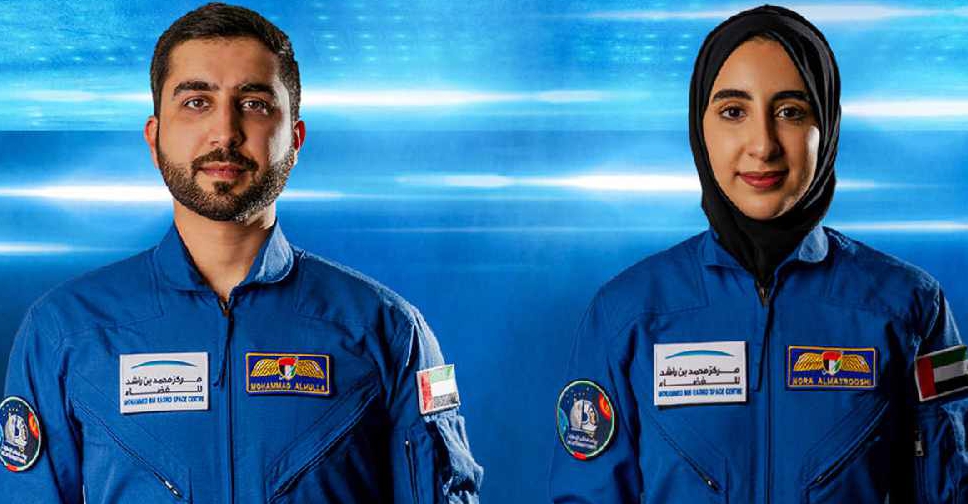 File picture
The UAE's two new astronauts made their first public appearance at a press conference in Dubai on Wednesday.
Nora Al Matrooshi and Mohammed Al Mulla are part of the second batch of the UAE Astronaut Programme.
Addressing the media for the first time, Al Matrooshi thanked the UAE leadership for supporting Emirati women to grow and excel in different fields.
"Today these efforts are leading their success in different fields, I am very proud to be part of this journey," said the 28-year-old.
She added that her passion for space was shaped when she was just five years old.
"It happened when we were learning about planets and stars in school. It grew and contributed to the choice of my major of mechanical engineering which I picked after watching a documentary about the role of engineers onboard the ISS."
Al Matrooshi was joined by Mohammad Al Mulla, who said his passion for space was shaped mainly in 2019, after meeting UAE's first astronauts Hazzaa AlMansoori and Sultan AlNeyadi at the Dubai Airshow.
That's when he "set (his) next goal: To join the UAE Astronaut Programme.
The pair will join the "2021 NASA Astronaut Candidate Class" after completing their initial training.
Highlights from the press conference introducing the second batch of the UAE Astronaut Programme. It was revealed that Nora AlMatrooshi and Mohammad AlMulla will join the "2021 NASA Astronaut Candidate Class" after completing their initial training.#UAEAstronautProgramme pic.twitter.com/scP6NimOc8

— MBR Space Centre (@MBRSpaceCentre) July 7, 2021