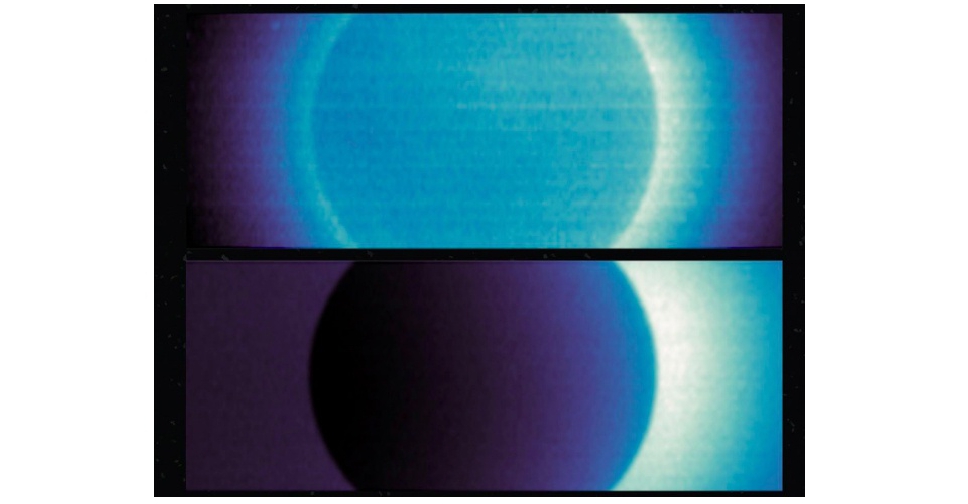 Dubai Media Office
The first images of the atomic hydrogen surrounding Mars have been released.
Taken by the Emirates Mars Ultraviolet Spectrometer, the images were taken 10 hours and 34 minutes apart between April 24 and 25.
During this time, the Hope Probe moved from "being over the planet near noon to view the entire dayside to moving over the planet at dusk to witness both the day and night side".
These images will be used to reconstruct the 3D distribution of hydrogen and learn more about its production through the process of splitting water molecules by sunlight and its eventual escape to space.
This is the first mission to any planet that has been able to record images from different points of view over the course of a day.
.@HopeMarsMission's Emirates Mars Ultraviolet Spectrometer took images of atomic hydrogen surrounding Mars on 24 and 25 April 2021. This is the first mission to any planet that has been able to make images from different points of view over the course of a day.@MBRSpaceCentre pic.twitter.com/cKMVrsLM40

— Dubai Media Office (@DXBMediaOffice) May 12, 2021