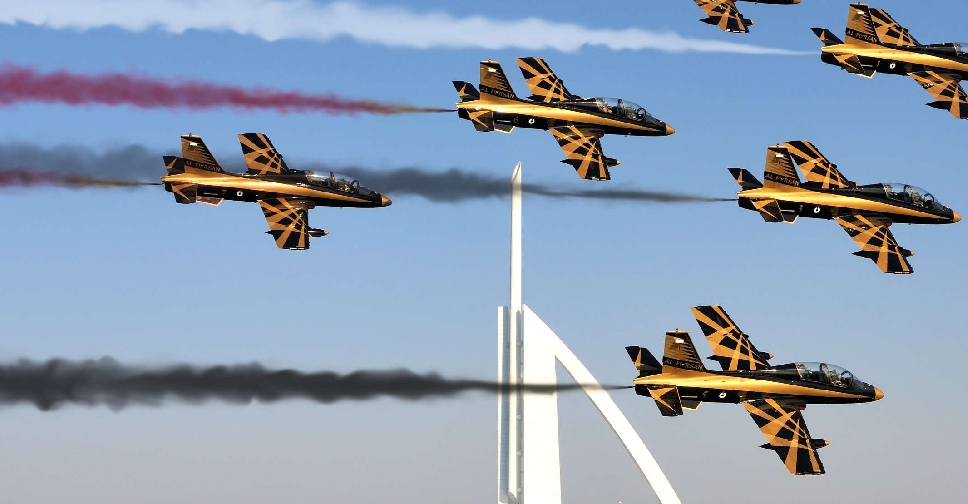 The UAE's Al Fursan jets will not be taking to the skies on Monday evening as previously announced.
The jets were expected to fly past some of Dubai's iconic landmarks like the Burj Khalifa, Ain Dubai, Burj Al Arab and Museum of the Future.
Officials have called off the event with a view to reschedule.