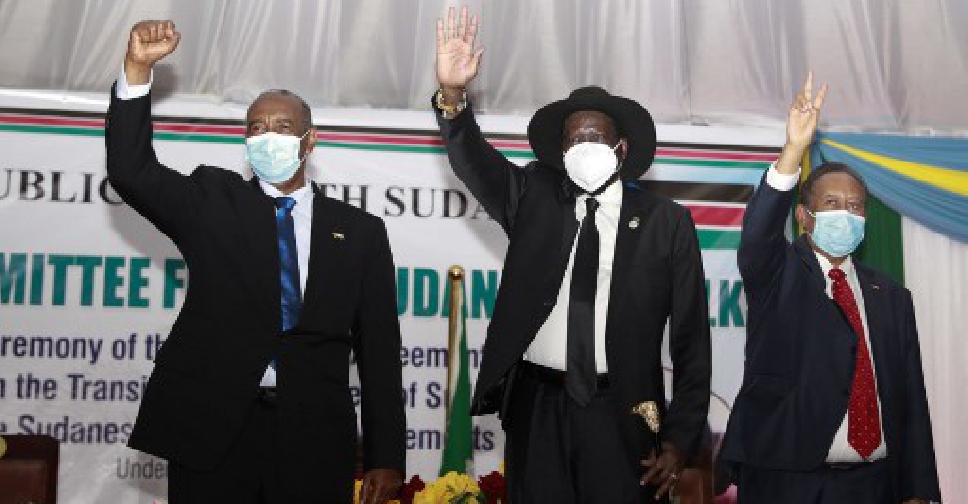 AFP
The UAE has welcomed the deal between the Transitional Government of Sudan and armed movements.
In a statement, the Ministry of Foreign Affairs and International Cooperation reiterated the UAE's continuous support for all efforts promoting Sudan's stability and prosperity in a way that realises the hopes of the Sudanese people.
It said the agreement is an important step on the road to enhancing security and national unity in Sudan.
The statement calls on the other parties engaged in conflict to join the peace process.
The Gulf Cooperation Council has also voiced its approval of the deal.
Sudan's power-sharing government signed the accord in the South Sudanese capital Juba with several groups on Monday.
But two factions in the Darfur region declined.
The agreement offers the groups political representation and devolved powers, integration with the security forces, economic and land rights as well as the possibility of return for the displaced.
دولة #الإمارات ترحب بتوقيع اتفاق السلام في #السودان. https://t.co/0uBiPQJ9E4

— وزارة الخارجية والتعاون الدولي (@MoFAICUAE) September 1, 2020