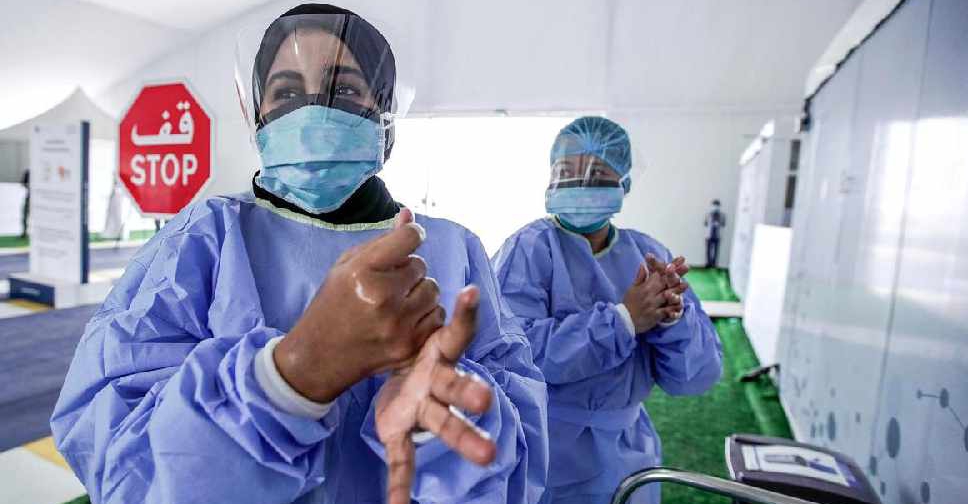 WAM
The UAE is taking further steps to honour the efforts of frontline workers involved in the fight against COVID-19.
Authorities have compiled a database of more than 80,000 professionals and volunteers who have been actively protecting the country against the pandemic.
A wide range of benefits and support services will be extended to them, including their families.
The registry will provide the government with a 'detailed national picture' of citizens and expats who serve on the frontline.
It includes healthcare practitioners, security and emergency service providers, as well as representatives of humanitarian agencies and sterilisation workers.
The initiative is led by The Frontline Heroes Office, which will be announcing the details of its support programmes over the coming weeks.
Though the office was established in July in direct response to the global pandemic, it is a permanent federal entity mandated to ensure the UAE maintains a strong network of frontline professionals to respond to any future crisis or emergency.
"To help our nation maintain a frontline workforce ready and able to take on the sacrifices and risks we ask, we owe it to them to ensure they are appropriately recognised and supported by our government and our people," said Dr. Maha Barakat, Director General of the Frontline Heroes Office.