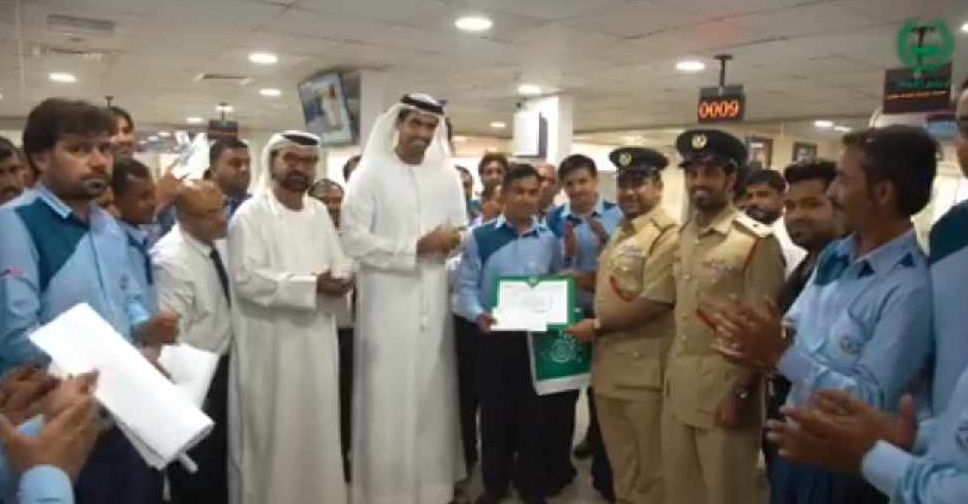 Dubai Police
Another good Samaritan in the UAE has been praised for handing over lost money to the authorities.
Taxi driver Muhammad Nazem went straight to the police after a passenger left a suitcase full of cash in his cab.
It turns out the suitcase belonged to Brazilan footballer Bismark Ferreri, who plays for KhorFakkan FC.
Nazem called on all members of the public to always do the right thing and hand over any valuables they find to the police.
Earlier this week, a Starbucks employee was also honoured for going out of her way to return nearly AED 200,000 to its rightful owner.