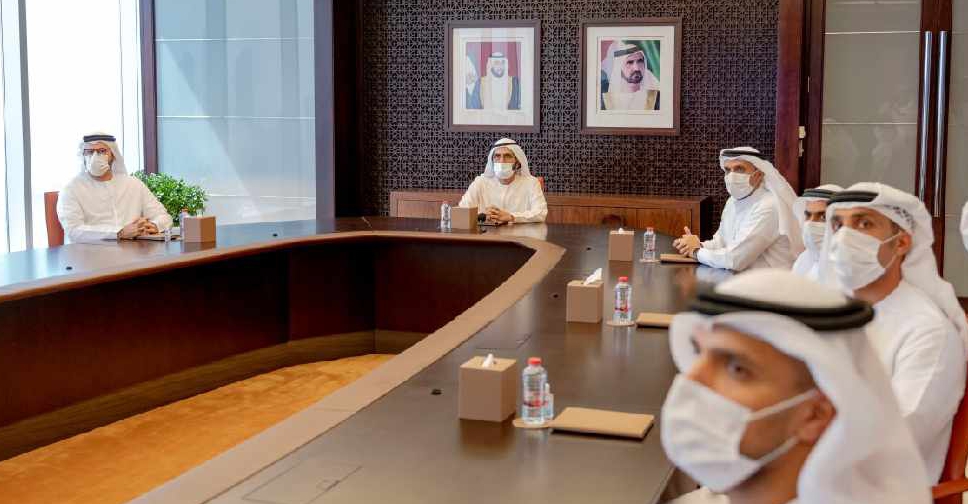 WAM
The UAE plans to send the first Arab mission to the Moon by 2024.
It's part of the Mohammed bin Rashid Space Centre's (MBRSC) 2021-2031 strategy to enhance global competitiveness and strategic partnerships in the space sector.
His Highness Sheikh Mohammed bin Rashid Al Maktoum, Vice President and Prime Minister of the UAE and Ruler of Dubai, was briefed about the strategy, which includes a lunar exploration mission in four years time.
Emirati-built satellites and an outer space simulation centre for training are some of the other projects included in the MBRSC's 10-year plan.
The strategy also covers the Mars Exploration Project 'Hope Probe' 2117 Strategy, the Astronaut Programme, the Satellite Development Programme, and the UAE Space Sector Sustainability Programme.
Sheikh Mohammed emphasised that the future programmes developed by the UAE in the space sector enhance its position in the club of pioneering countries in space exploration and development of international cooperation in this sector.
The projects are aimed at inspiring generations of Arab youth and increasing their ambition and excellence in all fields.
His Highness was also familiarised with the objectives of the new strategy to enhance innovation in the national space sector, to prepare a new generation of qualified national cadres, and attract further investments into the country's space sector (it has already attracted AED 22 billion over the past few years).