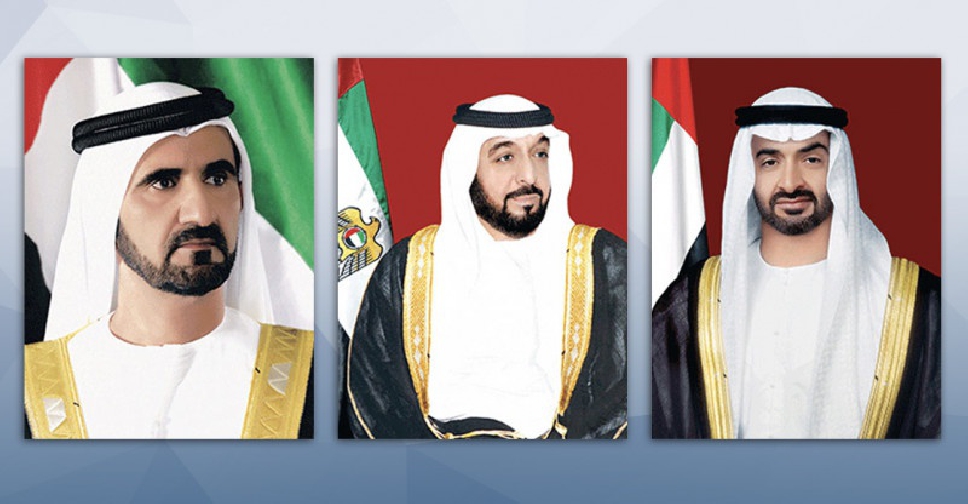 WAM
The UAE President His Highness Sheikh Khalifa bin Zayed Al Nahyan, has received messages of congratulations on the Hope Probe's successful arrival to Mars from monarchs, presidents, and space agencies around the world.
His Highness Sheikh Mohammed bin Rashid Al Maktoum, Vice President and Prime Minister of the UAE and Ruler of Dubai, and His Highness Sheikh Mohamed bin Zayed Al Nahyan, Crown Prince of Abu Dhabi and Deputy Supreme Commander of the UAE Armed Forces, also received best wishes to mark the occasion.
The UAE made history on Tuesday night with the Hope Probe's arrival to Mars, after travelling 493 million kilometres in a seven-month journey, marking the nation's 50th anniversary celebrations.
Egypt's President Abdel Fatah Al Sisi has congratulated the UAE's leadership and people on sending the Arab world's first spacecraft to the Red Planet.
In a post on social media, Al Sisi stated, "I proudly followed the arrival of the Hope Probe."
He added "The step is historical and pioneering for the UAE to enter the field of outer space exploration."
The Egyptian President noted that the achievement constitutes the hope "to reinstate the glories and discoveries by the Arab and Islamic nations in the realms of science, arts and innovation."
تحية لدولة الإمارات العربية المتحدة الشقيقة قيادةً و شعباً ولكل نوابغها الذين خططوا وصمموا لهذه التجربة في محاولة خلق واقع جديد رغم كل التحديات البالغة في الوقت الراهن.
لن تكون التجربة نهاية المطاف في استكشاف آفاق جديدة في عالمنا الكبير، فالعقل العربي طموح لا يعرف المستحيل.٢/٢

— Abdelfattah Elsisi (@AlsisiOfficial) February 9, 2021
Pakistan's Minister for Science and Technology, Chaudhry Fawad Hussain, sent a message of congratulations via the official UAE news agency WAM, hoping that the nation will "conquer space."
"Today is a great day for every human; but particularly for every Muslim, the UAE has made the whole Muslim world proud," he added.
The Emirates Mars Mission has also been praised by the world's space agencies.
NASA's Associate Administrator for the Science Mission Directorate, Thomas Zurbuchen, posted his best wishes to the UAE on social media, commenting "Your bold endeavor to explore the Red Planet will inspire many others to reach for the stars."
Congratulations @HopeMarsMission on your safe arrival to Mars' orbit! Your bold endeavor to explore the Red Planet will inspire many others to reach for the stars. We hope to join you at Mars soon with @NASAPersevere. https://t.co/qGH9BlLJhv

— Thomas Zurbuchen (@Dr_ThomasZ) February 9, 2021
While the UK's Space Agency tweeted that the Probe's successful entry into the planet's orbit is "excellent news" and the European Space Agency joined in hailing the mission's achievement.
Excellent news! 👏

Huge congratulations to @uaespaceagency and all working on the @HopeMarsMission. https://t.co/xhEnQLmayv

— UK Space Agency (@spacegovuk) February 9, 2021
And in a poignant message, NASA's Perseverance Mars Probe team quoted one the region's most famous poets Al Mutanabbi, with the words" If you ventured in pursuit of glory, don't be satisfied with less than the stars."
Dear @HopeMarsMission, congratulations on arriving at Mars! In the words of the poet Al Mutanabbi:

إذا غامَرْتَ في شَرَفٍ مَرُومِ

فَلا تَقنَعْ بما دونَ النّجومِ

(If you ventured in pursuit of glory, don't be satisfied with less than the stars.) pic.twitter.com/HvSsRHumzr

— NASA's Perseverance Mars Rover (@NASAPersevere) February 9, 2021