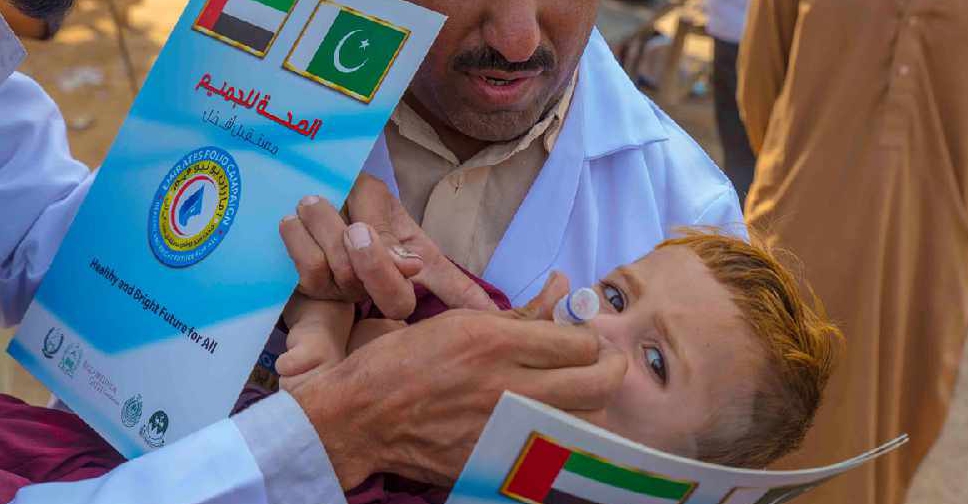 This is part of the Emirates Polio Campaign implemented in the country since 2014 which ended in April this year.
The aid provided to the 71 million children in Pakistan, is part of an initiative of His Highness Sheikh Mohamed Bin Zayed Al Nahyan for Global Polio Eradication.
Since 2011, His Highness Sheikh Mohamed bin Zayed Al Nahyan, Crown Prince of Abu Dhabi and Deputy Supreme Commander of the UAE Armed Forces, has donated US$167 million to support global efforts to eradicate polio, especially in Pakistan and Afghanistan.
The campaign was implemented in various regions of Pakistan with the support of more than 97,000 polio workers, doctors and nurses, and more than 25,000 members of safety and security, and management teams.