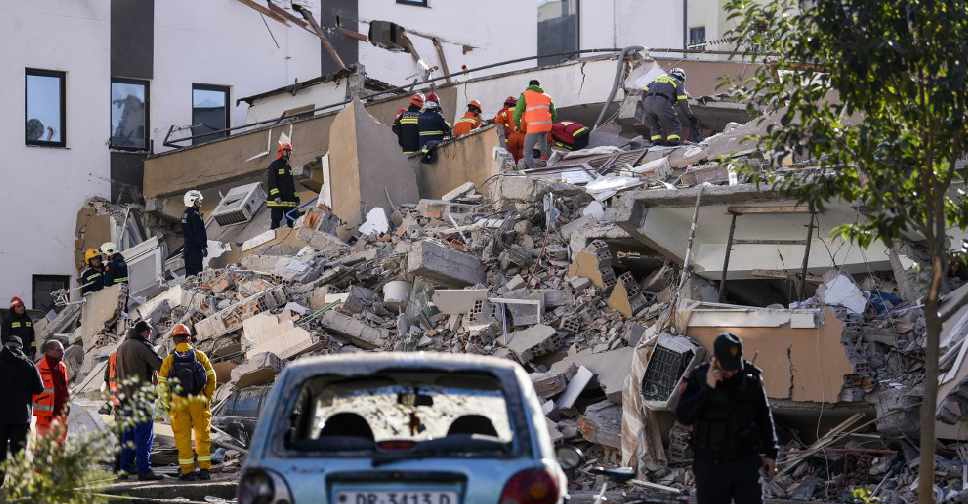 ARMEND NIMANI / AFP
The UAE has stepped in to help victims of the earthquake that struck Albania earlier this week.
Emergency relief assistance worth AED 13 million are being provided by the Emirates Red Crescent (ERC).
Around 555,000 people are expected to benefit from the first phase, which includes food, shelter and medical supplies.
The ERC's workers are heading to the Albanian capital Tirana to monitor the relief operations.
The country was hit by a 6.4 magnitude earthquake early on Tuesday.