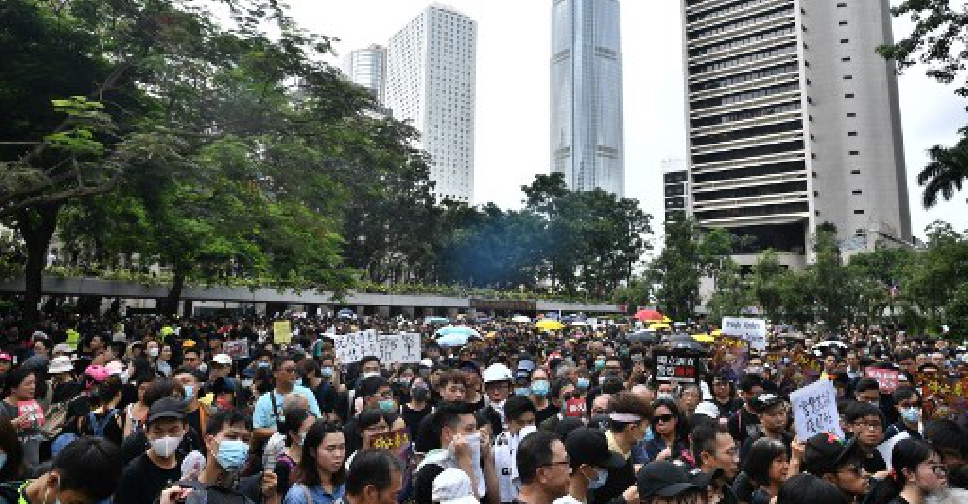 ANTHONY WALLACE / AFP
The UAE is urging its citizens in Hong Kong to exercise caution.
It comes as protestors continue to hold anti-government demonstrations in the territory.
In a Tweet, the Consulate of the UAE in Hong Kong said tourists should avoid places near government and private buildings.
They're also being urged to follow the instructions of local authorities, and not to wear white and black coloured clothes.