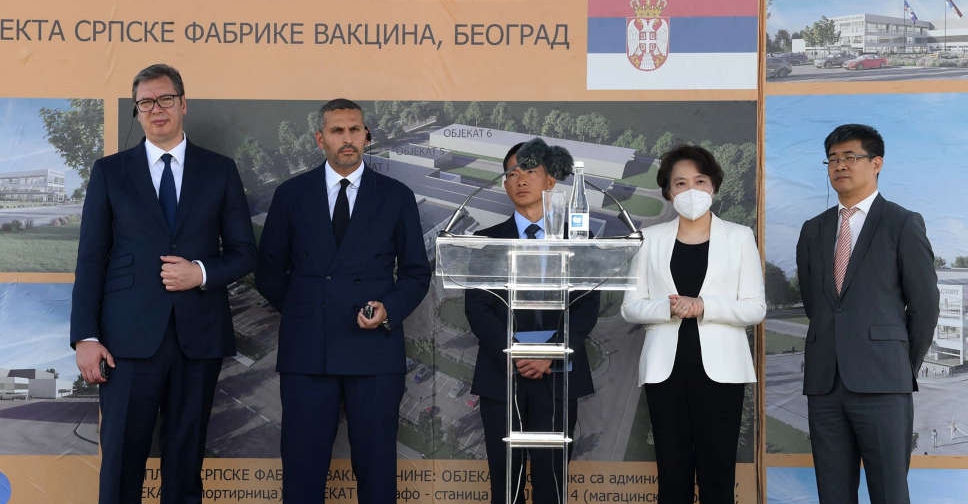 WAM
The UAE is supporting Serbia with a COVID-19 vaccine facility which can produce up to 36 million doses per year.
The ground-breaking ceremony, signifying the start of construction, was held in Belgrade on September 8.
UAE-based Group42, in partnership with Sinopharm CNBG, signed a deal in July with Serbia to help erect a vaccine manufacturing facility in Serbia.
Group42 was also instrumental in setting up the Hayat Vax production facility in the UAE, the first COVID-19 vaccine to be produced in the Arab world.
At the ground-breaking ceremony, President Vucic said, "Serbia will have one of the most modern vaccine factories. I am proud that we have tried to solve some of the regional and world problems together with our Chinese and Emirati partners."
In attendance at the ceremony was Khaldoon Al Mubarak, CEO and Managing Director of Mubadala, who pointed at the collaboration as an example of what can be achieved when countries build global partnerships and investment relationships around shared challenges and opportunities.
The ceremony was attended by Serbian President Aleksander Vucic, Khaldoon Khalifa Al Mubarak, CEO and Managing Director of Mubadala, CEO Peng Xiao of Group42, and Vice President Yang Huichuan of Sinopharm CNBG.