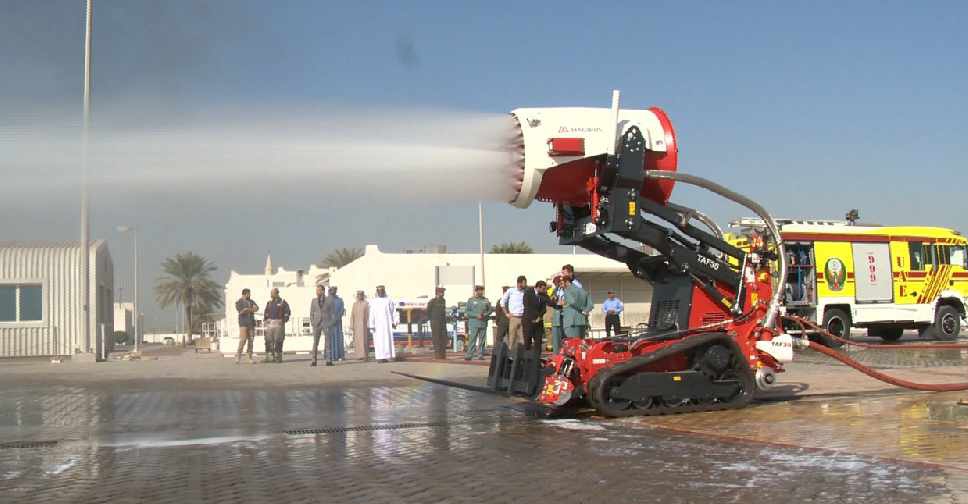 Supplied
Fire-fighting operations in Abu Dhabi are getting a hi-tech makeover.
The emirate's civil defence have tested a new robot for tackling blazes.
The device, called TAF35 can be operated remotely from 300 metres away.
Officials say it'll come in handy while putting out fires in industrial areas and also for navigating tight spots like tunnels and covered parking spaces.
#أخبارنا | "مدني أبوظبي" يجري تجربة لربوت "TAF35" لإطفاء الحرائق#شرطة_أبوظبي#أخبار_شرطة_أبوظبي https://t.co/8AYZODJuHv pic.twitter.com/It18buwR4O

— شرطة أبوظبي (@ADPoliceHQ) February 17, 2020