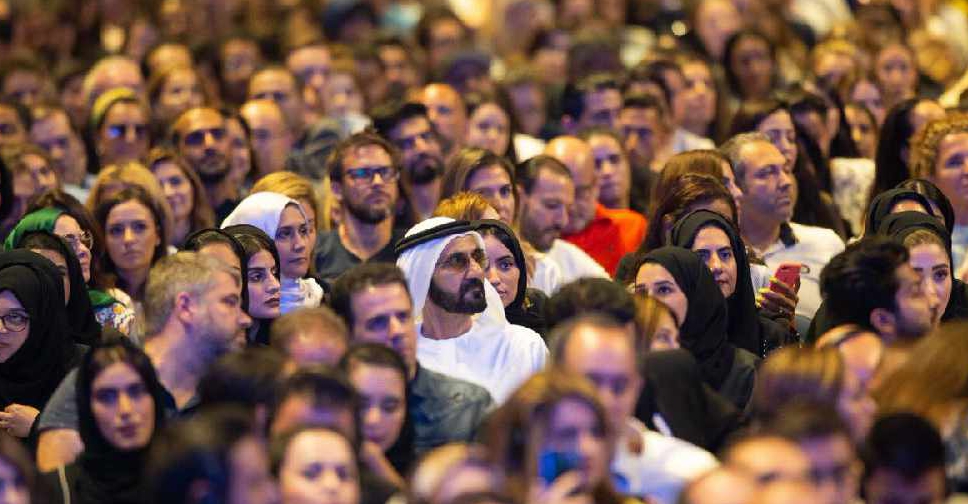 Twitter / @HHShkMohd
His Highness Sheikh Mohammed bin Rashid Al Maktoum, Vice President and Prime Minister of UAE and Ruler of Dubai, joined thousands of people to witness Tony Robbins speak.
The 10-hour event, which featured the world-renowned life coach alongside Nick Vujicic, Prince EA and Alicia Keys, attracted more than 10,000 attendees from 46 countries at the Coca Cola Arena in Dubai.
Sheikh Mohammed highlighted the importance of such motivational events as a means of guidance and empowerment.
"The UAE is a role model for motivating generations," His Highness said.
"We want to bring about positive change to the lives of people and ee start with this event with the aim to create a unique sector that focuses on events that fall in line with UAE's spirit of achieving the unimaginable."
With 10,000 aspiring leaders and positive change makers at the biggest motivational event in the region. Gathering a crowd of 10,000 is just the beginning to lead societies towards a better future. We have more to come. pic.twitter.com/IDslJQgaxE

— HH Sheikh Mohammed (@HHShkMohd) September 3, 2019