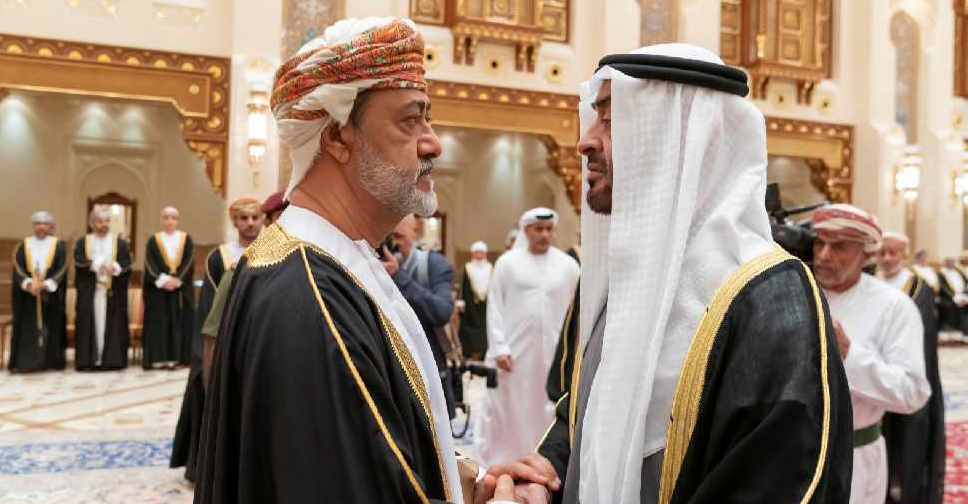 WAM
His Highness Sheikh Mohamed bin Zayed Al Nahyan, Crown Prince of Abu Dhabi and Deputy Supreme Commander of the UAE Armed Forces, has joined world leaders in Muscat to pay their respects to Oman's Sultan Qaboos, who died on Friday.
Sheikh Mohamed conveyed the condolences of President His Highness Sheikh Khalifa bin Zayed Al Nahyan, to Oman's newly appointed ruler, Sultan Haitham bin Tariq.
His Highness praised Sultan Qaboos' efforts in building the modern Sultanate of Oman, as well as in the strengthening of UAE-Oman relations.
"Sultan Qaboos was a symbol of wisdom, a visionary working with the late Sheikh Zayed bin Sultan Al Nahyan, for the good of the two countries and their peoples," Sheikh Mohamed said.
He also wished Sultan Haitham bin Tariq success in leading his country towards further development and progress.
Sheikh Mohamed was accompanied by a high-level UAE delegation at the condolence meeting in Muscat.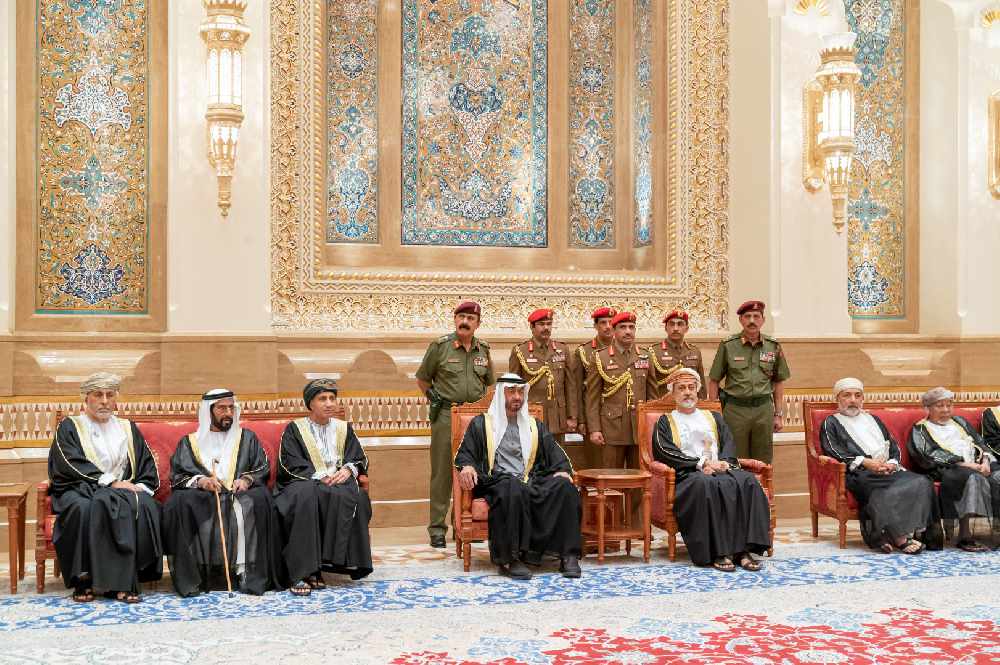 Today, I offered the condolences of the UAE's leadership and people to Sultan Haitham bin Tariq on the demise of Sultan Qaboos, who was a great leader with a sound vision. May he rest in peace. May God grant Oman strength, stability and progress. pic.twitter.com/tNsHmVjG4A

— محمد بن زايد (@MohamedBinZayed) January 12, 2020