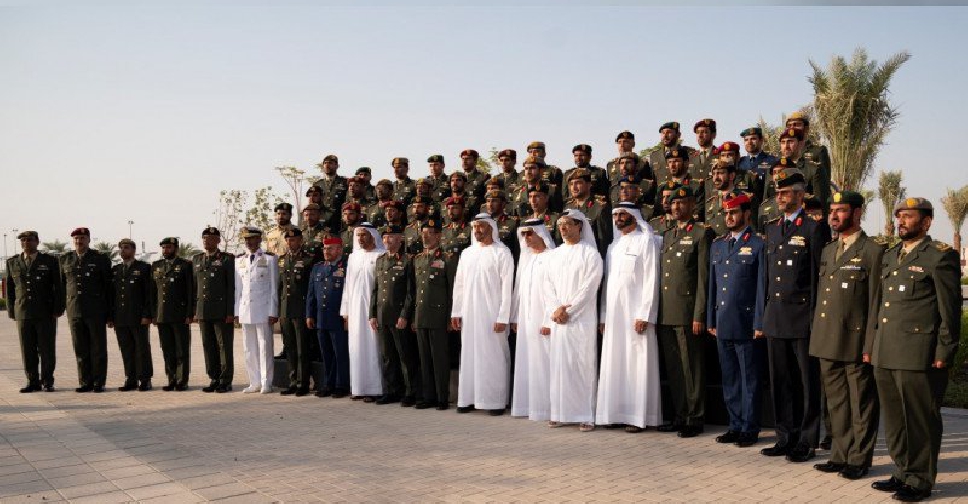 WAM
The UAE's participation in the Saudi-led Arab Coalition in Yemen has made the emirates stronger.
That's according to His Highness Sheikh Mohamed bin Zayed Al Nahyan, Crown Prince of Abu Dhabi and Deputy Supreme Commander of the UAE Armed Forces, who said the UAE and Saudi Arabia are "standing as partners in one trench to face besetting challenges".
According to the national news agency WAM, he made the comments while opening the Presidential Guard Martyrs' Park in Abu Dhabi, which pays tribute to the nation's martyrs and their sacrifices.
Sheikh Mohamed also said the two countries have shared goals of security and stability for the whole region.
He said their shared goals are the security of the UAE and Saudi Arabia, and the stability of the entire region.