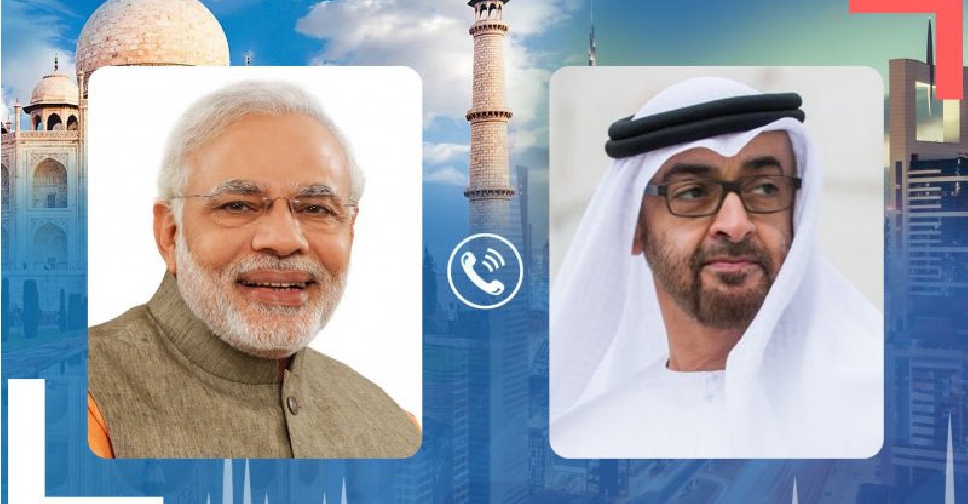 WAM
President His Highness Sheikh Khalifa Bin Zayed Al Nahyan has sent a cable to Indian Prime Minister Narendra Modi, congratulating him on his resounding election victory.
Similar greetings were dispatched to the Indian leader by His Highness Sheikh Mohammed Bin Rashid Al Maktoum, Vice-President and Prime Minister of the UAE and Ruler of Dubai, and His Highness Sheikh Mohamed Bin Zayed Al Nahyan, Crown Prince of Abu Dhabi and Deputy Supreme Commander of the UAE Armed Forces.
Congratulations @narendramodi and the people of India upon your election win. We look forward to advancing our strategic bilateral relations further and working together for the progress and prosperity of our people.

— HH Sheikh Mohammed (@HHShkMohd) May 24, 2019
In his tweet, Sheikh Mohamed expressed his keenness to advance UAE-India relations further and wished the Modi government and the people of India progress and prosperity.
मेरे प्रिय मित्र नरेन्द्र मोदी , भारत के प्रधान मंत्री से मैंने बात की और चुनाव जीतने पर उनकी पार्टी को बधाई देकर ख़ुशी व्यक्त किया ।
दोनो देशों के सम्बंध और मज़बूत हो , इसके लिए आगे भी मिल कर काम करने की उम्मीद रखते हैं ।
UAE की तरफ़ से भारत के विकास के लिए शुभकामनाएँ

— محمد بن زايد (@MohamedBinZayed) May 23, 2019
Modi expressed his gratitude and appreciation to His Highness for the congratulatory call, adding that he hoped to advance bilateral ties between the two countries further.