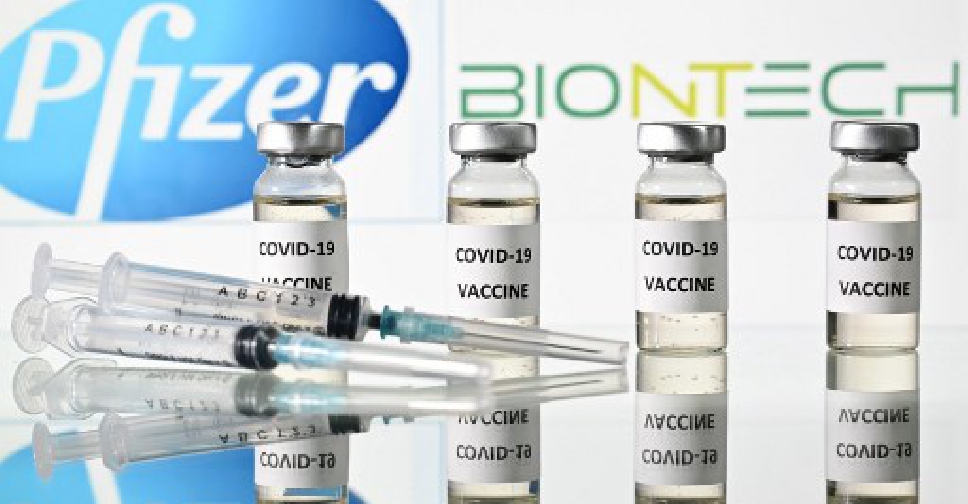 File Picture
SEHA has started offering the Pfizer-BioNTech COVID-19 vaccine shots in Dubai and Ajman.
Those eligible for the vaccine can book appointments at the Dubai Parks and Resorts and the National Survey Centre in Ajman via the SEHA app.
The Abu Dhabi Health Services Company added that the Pfizer vaccine is not available to those who've participated in the clinical study of Phase III vaccine trials, or those who've received one or more doses of any other type of vaccine.
Pregnant women, those with severe allergies, and children under the age of 16 also can't take the vaccine.
A medical assessment will be taken at the centre before administering the jab.
So far, SEHA offers the Pfizer jab at a number of its centers in Abu Dhabi, Al Ain and Al Dhafra, namely - Seha Centre for COVID-19 Vaccination - Zayed Port, Al Zafarana Center for Diagnosis and Comprehensive Examination, Mohammed Bin Zayed City Health Center, Al Bahia Health Center, and Oud Al Tawbah Center for Diagnosis and Screening. It's also available at the Comprehensive health center for COVID-19 vaccination at Al Ain Convention Center, Neama Health Center in Al Ain city and Al Dhafra Family Medicine Center.