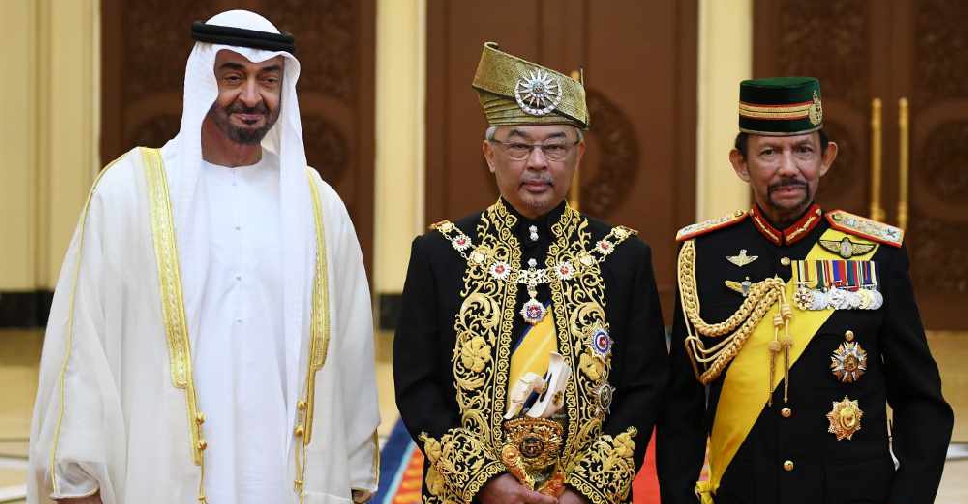 AFP PHOTO / MALAYSIA'S DEPARTMENT OF INFORMATION / KHIRUL NIZAM ZANIL
His Highness Sheikh Mohamed bin Zayed Al Nahyan, Crown Prince of Abu Dhabi and Deputy Supreme Commander of the UAE Armed Forces has attended the coronation of the King of Malaysia.
Sheikh Mohamed offered his congratulations to Sultan Abdullah Ri'ayatuddin Al-Mustafa Billah Shah, who is the 16th King of the Southeast Asian nation.
The Sultan of Brunei was also present at the ceremony, which took place in Kuala Lumpur.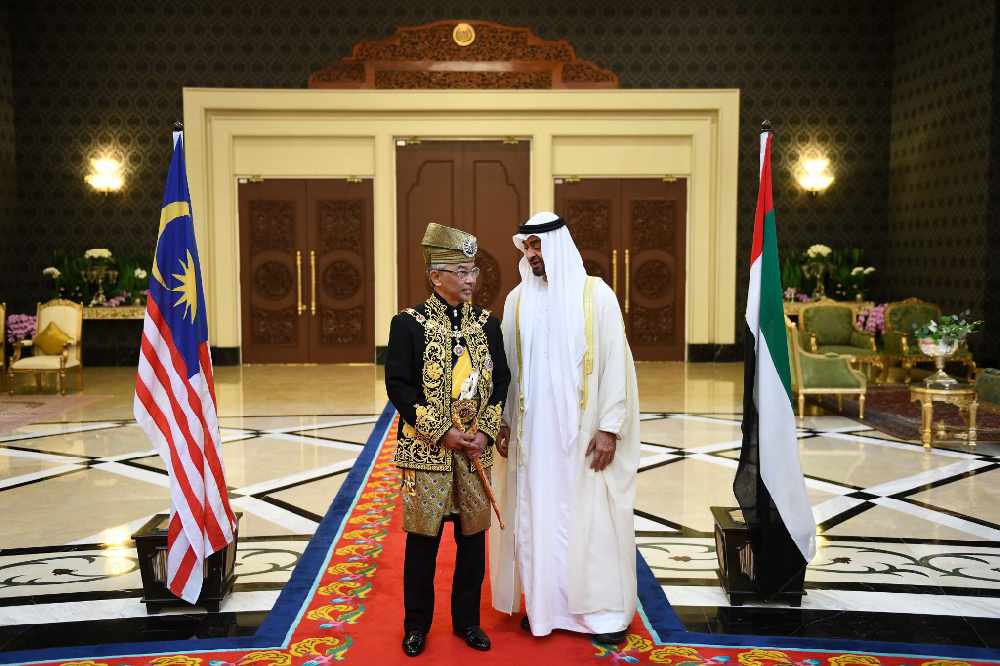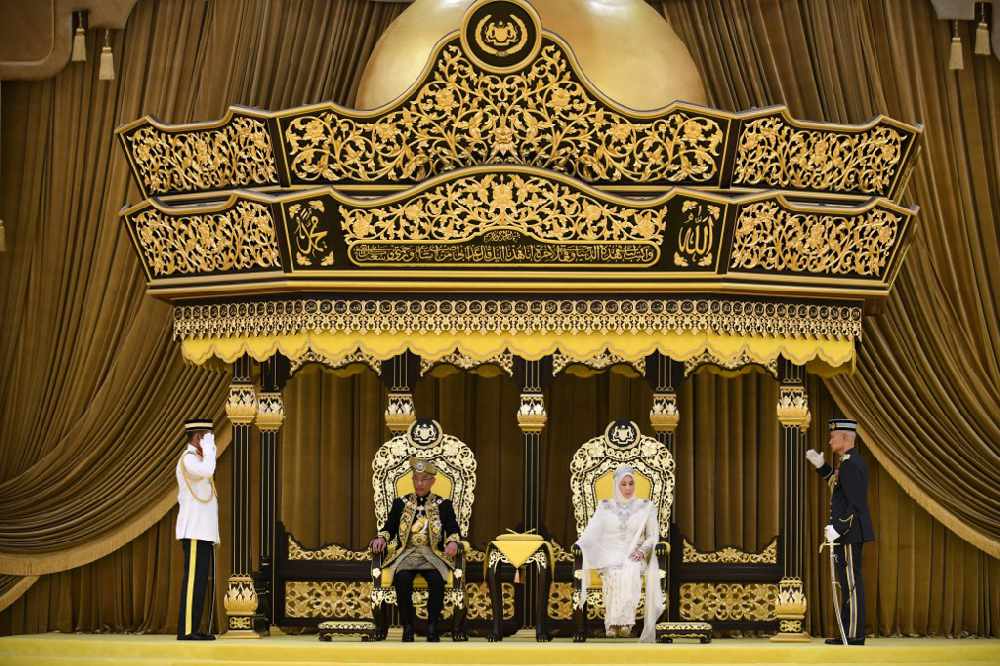 Hari ini saya dengan sukacitanya telah berkesempatan untuk menghadiri upacara rasmi pertabalan sahabat karib saya, Abdullah Ri'ayatuddin Al-Mustafa Billah Shah, sebagai Yang di-Pertuan Agong Malaysia. Semoga Baginda dapat memayungi negara dan rakyatnya dengan aman, sejahtera. pic.twitter.com/ZJtUa3UtzZ

— محمد بن زايد (@MohamedBinZayed) July 30, 2019
سررت اليوم بحضور مراسم تنصيب صديقي العزيز عبدالله رعاية الدين المصطفى بالله شاه ملكا لماليزيا .. تمنياتي له التوفيق والنجاح في خدمة بلده وشعبه. pic.twitter.com/BKqDCu1toO

— محمد بن زايد (@MohamedBinZayed) July 30, 2019
Today I was pleased to attend the inauguration of my dear friend, Abdullah Ri'ayatuddin Al-Mustafa Billah Shah, as King of Malaysia. I wish him all success in serving his country and people. pic.twitter.com/mbbwzn6szL

— محمد بن زايد (@MohamedBinZayed) July 30, 2019