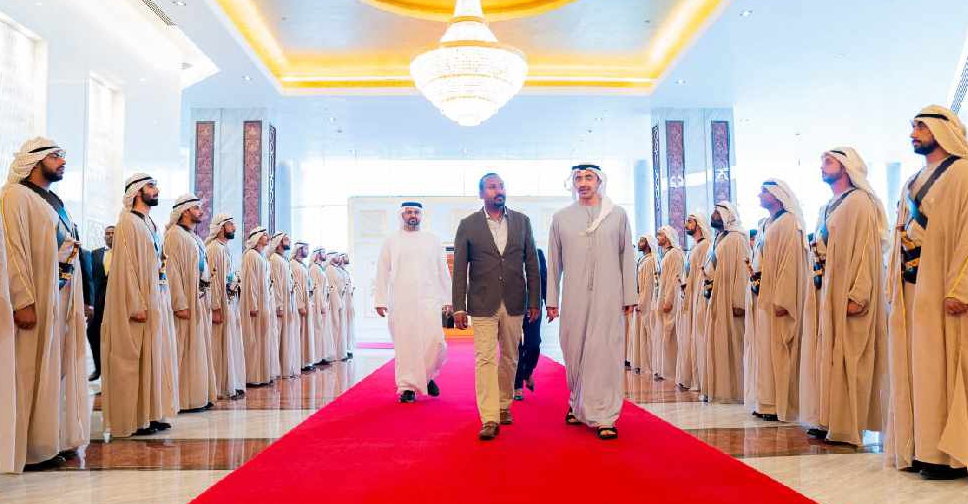 WAM
Ethiopia's Prime Minister Abiy Ahmed is in the UAE on a state visit.
He was received at the Presidential Flight airport in Abu Dhabi by His Highness Sheikh Abdullah bin Zayed Al Nahyan, Minister of Foreign Affairs and International Cooperation and His Highness Sheikh Theyab bin Mohamed bin Zayed Al Nahyan, Chairman of Abu Dhabi Crown Prince's Court.
Sheikh Abdullah welcomed Abiy Ahmed and discussed ways to enhance bilateral ties, in addition to a number of issues of mutual interest.
The visiting delegation includes Ethiopian First Lady, Zinash Tayachew, Minister of Culture and Tourism, Dr. Hirut Kassaw, Minister of Revenues, Adanech Abebe, and Ethiopian Minister of Peace, Muferiat Kamil.