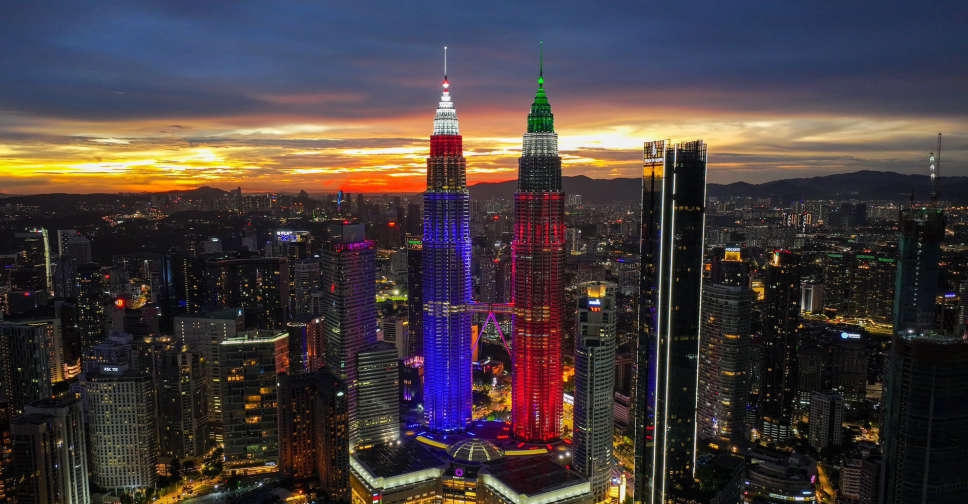 His Highness Sheikh Khaled bin Mohamed bin Zayed Al Nahyan, Crown Prince of Abu Dhabi, has been welcomed to Kuala Lumpur as he starts an official visit to Malaysia. 
The Petronas Twin Towers, one of Malaysia's most prominent tourist attractions, lit up with the UAE flag to mark the occasion.
The visit aims to further strengthen bilateral ties and cooperation between the UAE and Malaysia across key sectors, including reciprocal trade and energy.
The two nations share close ties, with the UAE being Malaysia's leading Middle East trade partner.
Non-oil trade reached $4.3 billion in 2021, marking a 20 per cent increase from 2020.
العاصمة الماليزية كوالالمبور تضيء برجي بتروناس التوأم، أبرز معالمها السياحية، بعلمي دولة الإمارات وماليزيا؛ احتفاءً بالزيارة الرسمية التي يجريها خالد بن محمد بن زايد، ولي عهد أبوظبي، لماليزيا وتثميناً لصداقة البلدين. pic.twitter.com/tIt9HzMklA

— مكتب أبوظبي الإعلامي (@ADMediaOffice) May 21, 2023