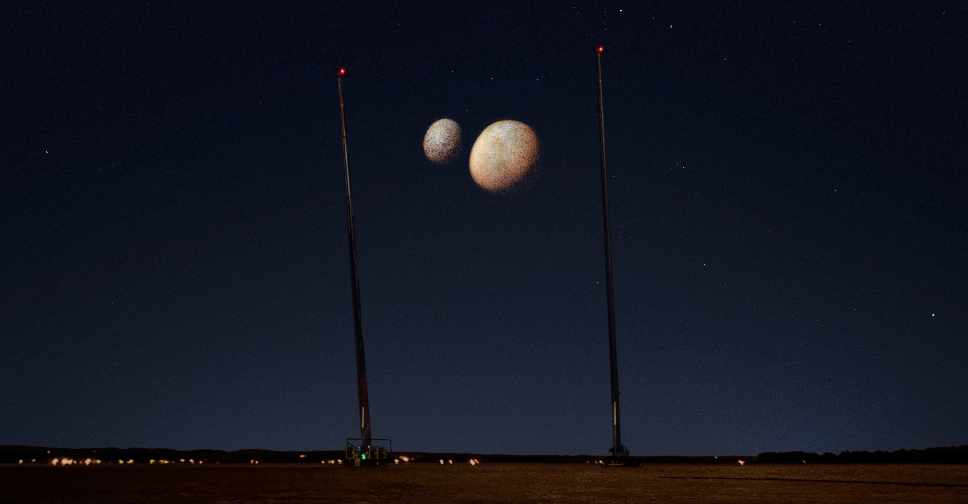 Supplied
Just days after social media was abuzz with reports of "double moon" sighting in the UAE, the Government Media Office has revealed the truth behind it.
The simulation of the two Martian moons were projected into the sky to mark Hope Probe's scheduled entry into the Red Planet's orbit.
The projection of the two moons - Phobos and Deimos - orbiting Mars was done using cutting-edge technology that has never been used in the UAE before.
Two giant 100-metre cranes and an advanced 40-metre screen were also used to make the moons appear realistically in the sky and visible from far.
The idea behind the projection was to create a way that allows people to see what the Hope Probe is capturing 500 million miles away.
Two moons orbiting Mars were projected onto the sky in #Dubai, using technology never been seen before in the #UAE. The display celebrates the Hope Probe soon reaching the Red Planet and allows people to see what the Probe sees.@HopeMarsMission @MBRSpaceCentre pic.twitter.com/Jjr9puDeXt

— Dubai Media Office (@DXBMediaOffice) February 9, 2021