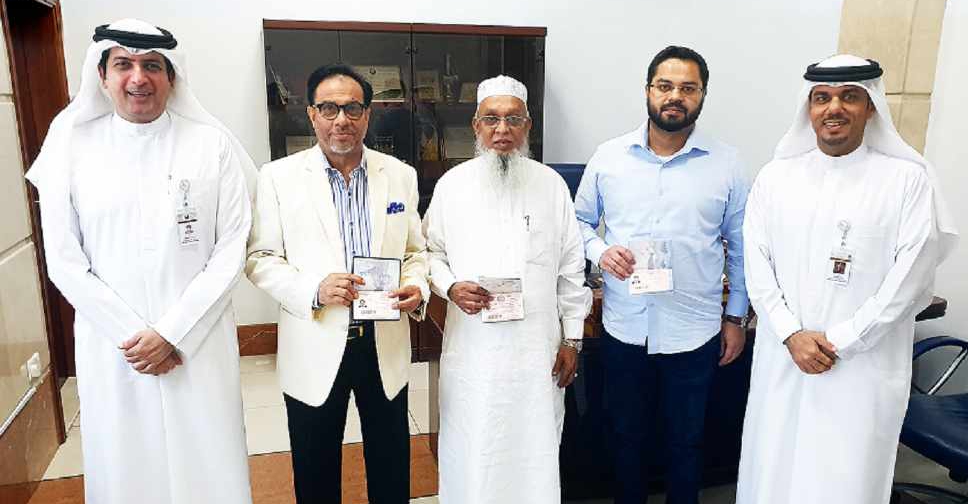 Supplied
Three Bangladeshi expats from the same family have received the UAE 'Gold Visa' within a span of a few weeks.
Businessmen M. Oliur Rahman (Vice-Chairman) and M. Emadur Rahman (Deputy Managing Director) from Al Haramain Group got the permits earlier this week, while the company's chairman M. Mahtabur Rahman was granted the visa in June.
Mahtabur and Oliur are brothers, while Emadur is the son of Mahtabur.
Five Bangladeshi nationals have benefitted from the 10-year residency scheme so far, the other two being Mahbubul Alam Manik, a Dubai-based industrialist, and Akhter Hossain, a Ras Al Khaimah-based businessman.
Bangladeshis are one of the largest business communities in the UAE, owning more than 50,000 firms.