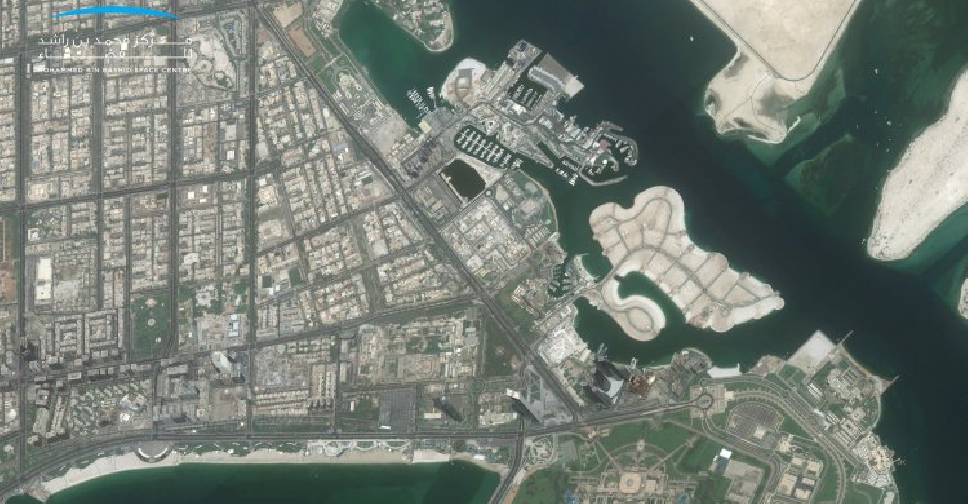 Supplied
The first satellite, entirely built by Emiratis, has completed a year in space.
KhalifaSat has captured over 7,200 high-quality images since its launch from Japan's Tanegashima Space Centre on October 29, 2018.
It has also completed more than 5,400 low Earth orbits over the last 12 months.
In its 365 days orbiting the Earth, KhalifaSat has captured shots of Palm Jumeirah, Al Maktoum Stadium, Kingdom Centre, Masjid al-Haram in Makkah, Al-Masjid al-Nabawi, the Federal Territory Mosque in Kuala Lumpur and the Baikonur Cosmodrome.
KhalifaSat, which has five patents to its name, was manufactured by a team of Emirati engineers from the Mohammed bin Rashid Space Centre (MBRSC).
The high-res pictures provided by the satellite has been helping governments and organisations tackle challenges related to climate change, disaster relief and urban planning.
#KhalifaSat turns one today!

Since its launch on 29th October 2018, the first 100% Emirati-built satellite has completed 5431 orbits around the Earth and captured 7250 high-resolution images.
Here's a quick recap of the journey so far.#MBRSC #Dubai #AbuDhabi #Dubai #UAE pic.twitter.com/KZ2O7UKsrj

— MBR Space Centre (@MBRSpaceCentre) October 29, 2019