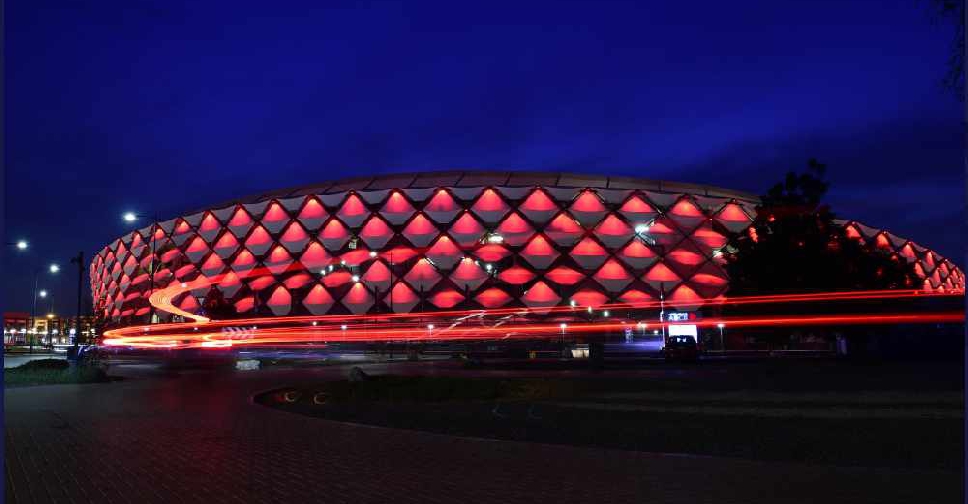 Twitter/(@admediaoffice)
Key landmarks in the UAE lit up in the colours of the Jordanian flag in support of the deeply rooted relations between the emirates and Hashemite Kingdom of Jordan.
The government recently announced a year-long national plan for Jordan's celebrations of its first centenary, highlighting the Kingdom's achievements in 100 years.

Jumaa Abdullah Al Abadi, Jordanian Ambassador to the UAE, said the UAE joining the centenary celebrations reflects the strength of relations between the two nations.
April 11, 2021