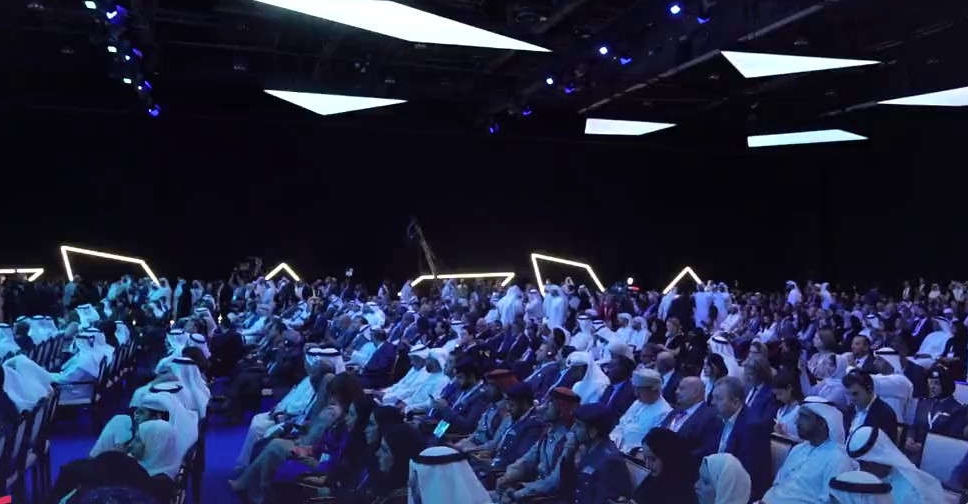 The inaugural edition of the Global Media Congress (GMC) opened in Abu Dhabi on Tuesday.
More than 1,200 media sector pioneers, specialists, and influencers from across the world are taking part in the three-day event at the Abu Dhabi National Exhibition Centre.
It is being held under the theme "Shaping the Future of the Media Industry", under the patronage of His Highness Sheikh Mansour bin Zayed Al Nahyan, Deputy Prime Minister and Minister of the Presidential Court.
The event, which offers a platform for journalists, tech firms, content creators, digital marketing professionals, streaming giants, entertainment executives, regulators and other media stakeholders, will facilitate critical knowledge exchange and present opportunities for business partnerships for media professionals.
The conference-cum-exhibition Congress features more than 30 debates and workshops with over 162 globally renowned speakers.
It also hosts more than 170 prominent media establishments and companies from 29 countries, showcasing the latest international technologies specialised in these vital sectors.
#GlobalMediaCongress, which is taking place under the theme "Shaping the Future of the Media Industry", sees participation from more than 1,200 media sector pioneers, specialists, and influencers from six continents in the globe, with more than 30 debates and workshops pic.twitter.com/JUG6TcgWeG

— WAM English (@WAMNEWS_ENG) November 15, 2022