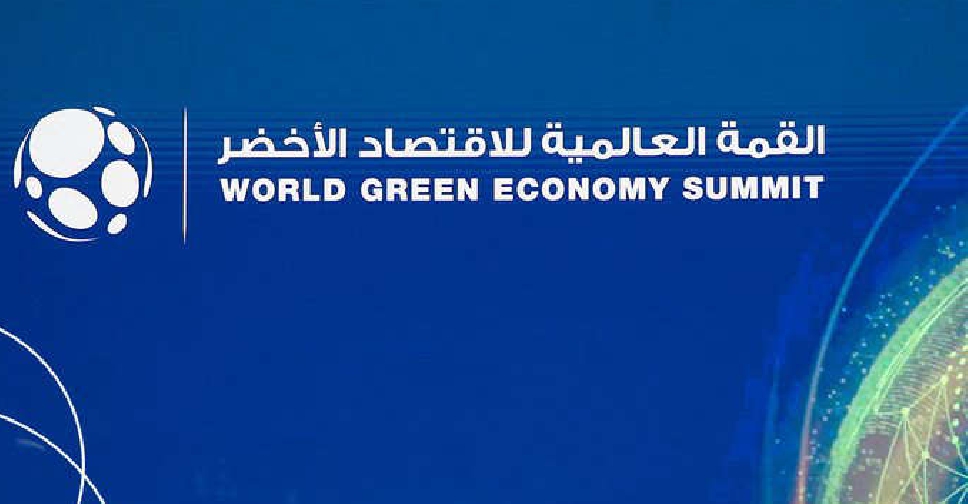 Dubai Electricity and Water Authority (DEWA) and the World Green Economy Organisation (WGEO) will organise the 8th World Green Economy Summit (WGES) on September 28-29 under the patronage of His Highness Sheikh Mohammed bin Rashid Al Maktoum, Vice President, Prime Minister and Ruler of Dubai.
The event will be staged in conjunction with the Water, Energy, Technology and Environment Exhibition (WETEX) and Dubai Solar Show (DSS).
The WGES plays a key role in supporting the UAE's climate action efforts and its commitment to sustainability. It also reflects the UAE's support for energy and climate change issues and developing sustainable solutions to environmental challenges.
The sunmit will supports the UAE's preparations to host the 28th Conference of the Parties to the United Nations Framework Convention on Climate Change (COP28) at Expo City Dubai in 2023, the most important and largest international conference on climate action that brings together world leaders, underlining the UAE's leadership and its widely recognised efforts in climate action.
Since its launch in 2014, the WGES has succeeded in galvanising global efforts to promote the shift towards a green economy and has provided a strategic platform to support international cooperation to face global challenges, promote sustainable development and investments in the green economy, encourage adoption of effective policies, plans, and initiatives in this area, and discuss pressing issues including climate change and global warming.
The WGES helps align energy policies with the Sustainable Development Goals, exchange views on successful sustainability strategies, systems and policies, and use available opportunities to support the transition to a green economy.
The WGES brings together several leaders, experts and specialists in various areas related to the green economy and sustainable development.
Saeed Mohammed Al Tayer, Vice Chairman of the Dubai Supreme Council of Energy, MD & CEO of DEWA and Chairman of the WGES said "the WGES also supports the Dubai Clean Energy Strategy 2050 and the Dubai Net Zero Carbon Emissions Strategy 2050 for Dubai to provide 100 per cent of Dubai's total power capacity from clean energy sources by 2050."
Suhail Al Mazrouei, Minister of Energy and Infrastructure, said "the World Green Economy Summit is a major supporter of the UAE's efforts and endeavours to achieve a balance between energy and the environment, and to map out the features of a sustainable future capable of transforming challenges into opportunities, in line with the provisions of the Paris Agreement on climate change."
World Green Economy Summit in Dubai supports the #UAE's preparations for hosting COP28 at Expo City #Dubai next year in 2023https://t.co/o31FCLRnKe pic.twitter.com/iITSkRaBBk

— Dubai Media Office (@DXBMediaOffice) August 14, 2022