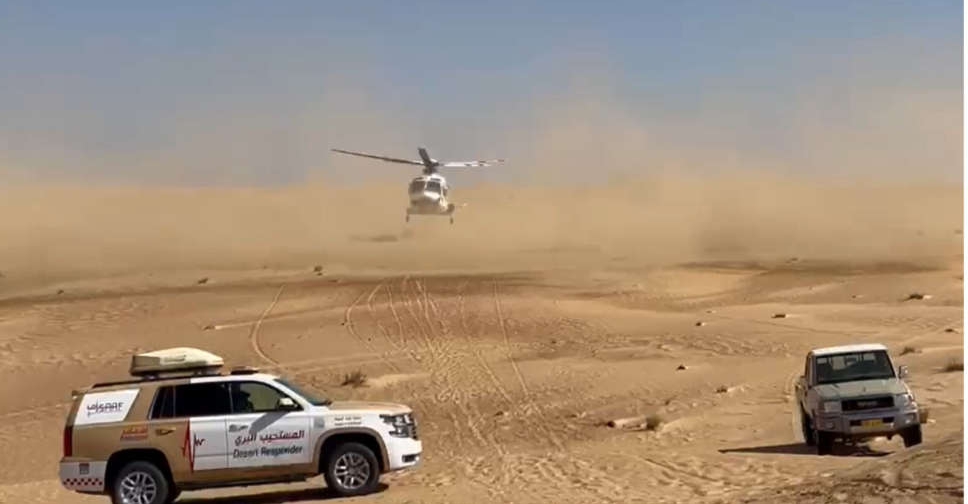 Dubai Police
A man, who suffered serious injuries in a dune buggy accident in Margham desert, has been airlifted to safety.
Crew from the Dubai Police's Air Wing were called in due to the remote location of the accident site.
Officials said the biker, a German in his 50s, has been transferred to Rashid Hospital in Dubai.