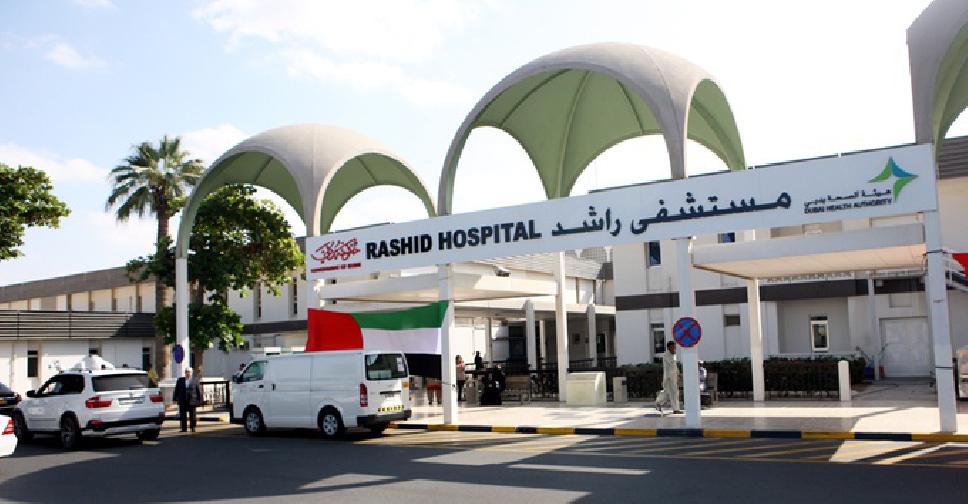 Twitter/@DXBMediaOffice
More than 612,000 COVID-19 tests have been carried out in Dubai as of June 19.
The screenings were done in hospitals, health centres and drive-through facilities across the emirate.
Authorities have also been working closely with private laboratories to increase the testing capacity to over 30,000 samples a day.
The expanded testing capabilities are helping officials develop appropriate plans to combat the virus and also provide key inputs for scientific research.
"Expanded testing allows authorities to ensure early identification of COVID-19 cases and those who have come in contact with positive cases, and immediately isolate them," said Dr. Hanan Al Suwaidi, Chair of Testing stream at Dubai's COVID-19 Command and Control Centre.
Dr. Al Suwaidi has also advised residents to get tested at hospitals and laboratories accredited by the Dubai Health Authority (DHA) to ensure accurate results.
The DHA runs a drive-through testing centre at Al Nasr Club, while SEHA operates centres in Al Khawaneej, Port Rashid and City Walk.
COVID-19 testing is also available at all Dubai government hospitals, several private hospitals, and at Shabab Al Ahli club.
In addition, the Dubai Corporation for Ambulance Services offers home testing services.
People eligible for a free COVID-19 test include those in high-risk categories such as pregnant women, elderly people and those with chronic conditions as well as UAE citizens, people of determination and residents with COVID-19 symptoms and those who have been in contact with positive cases.
#Dubai's hospitals and healthcare centres conduct more than 600,000 COVID-19 tests https://t.co/XjTu9SUHgS pic.twitter.com/R0BCGKOCbN

— Dubai Media Office (@DXBMediaOffice) June 22, 2020