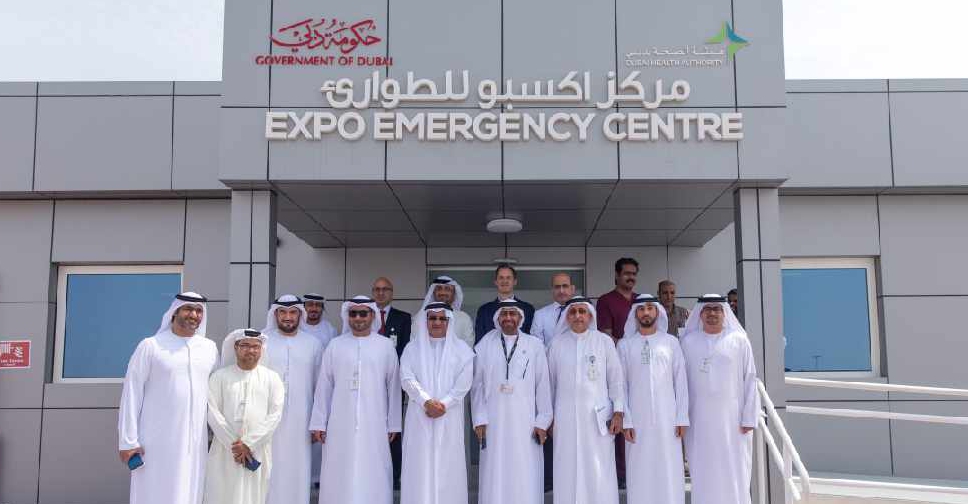 WAM
Health authorities in Dubai have toured the Expo 2020 Emergency Centre.
A team from the Dubai Health Authority (DHA) led by Director General Humaid Al Qutami visited the site on Sunday.
They have put in place a strategy that connects all medical networks with one centralized smart system so they can respond to emergency situations quicker.
DHA officials also said they've started an advanced training programme for doctors and nurses who will be at Expo 2020 Dubai.