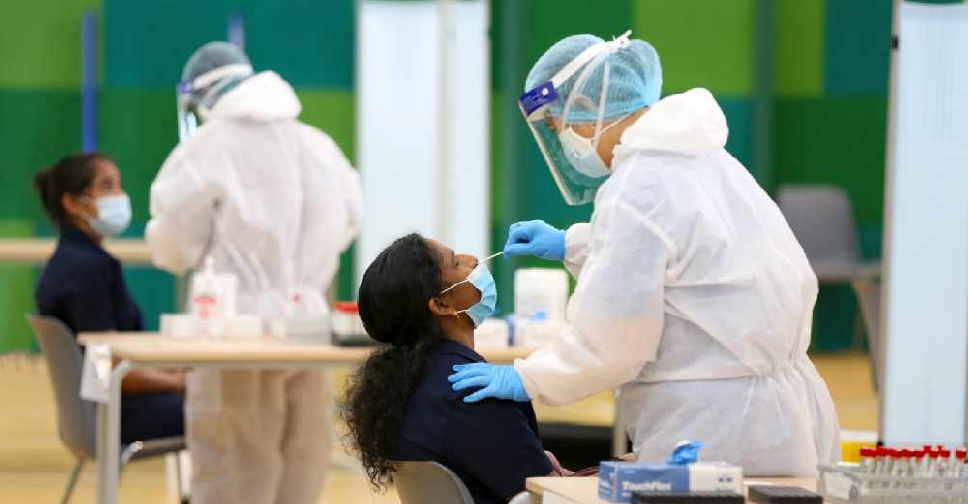 twitter/(@DXBMediaOffice)
The Dubai Health Authority (DHA) has conducted approximately 35,000 COVID-19 tests for teachers and administrative staff working in private schools across the emirate.
The tests, which were conducted free of charge, were carried out by the Dubai Health Authority (DHA) in cooperation with the Knowledge and Human Development Authority (KHDA) and the COVID-19 Command and Control Center (CCC) as a precautionary measure ahead of the new academic year.
According to the health authority, the COVID-19 tests were offered in nine different centres over a period of six days.
انتهت #صحة_دبي بالتعاون والتنسيق مع هيئة المعرفة والتنمية البشرية، ومركز التحكم والسيطرة، من إجراء فحوصات #كوفيد19 لقرابة 35 ألف من العاملين في الهيئات التدريسية والإدارية والفنية في المدارس الخاصة بدبي. pic.twitter.com/Tai3bvjMOA

— هيئة الصحة بدبي (@DHA_Dubai) September 1, 2020
The DHA had formed a specialised task force consisting of doctors, nurses and medical staff, and provided them with state-of-the-art equipment to conduct tests that meet the highest safety standards in accordance with global health and safety protocols.
The results were released within 12 hours of when the screening was done.
The Dubai Health Authority, in cooperation with the Knowledge and Human Development Authority & the COVID-19 Command & Control Center, conducts approximately 35,000 COVID-19 tests for teachers & administrative staff working in #Dubai private schools.https://t.co/hTrAoVzdIL pic.twitter.com/CwVj35C8mD

— Dubai Media Office (@DXBMediaOffice) September 1, 2020